To Our Dear Patients,
The outbreak of the coronavirus (also called COVID-19) has been rapidly evolving over the past few weeks, with
events and recommendations changing daily.
Advanced Dermatology Care is closely monitoring this situation, as the health and safety of our patients and staff has
been, and will always continue to be, our highest priority. We are carefully following, and immediately implementing,
the recommendations of the CDC (Centers for Disease Control and Prevention). Additionally, we will be following all
Executive Orders from Minnesota's Governor, Tim Walz. https://mn.gov/governor/news/executiveorders.jsp
WHAT WE ARE DOING: We are being very proactive in planning ahead, and are taking every measure to reduce the
spread of illness. In addition to the CDC recommendations, we want to share with you the actions we are taking at
our clinic to help protect our employees, and you, our valued patients!
We want you to know:
1) Fortunately, those with symptoms of COVID-19 do not come to a dermatology clinic to be treated for
coronavirus, so exposure is reduced at our clinic. However;
2) We are restricting in-clinic visits to only skin cancer surgeries and urgent dermatological concerns that our
providers have determined cannot be addressed through an E-Visit.
3) E-Visits have been established to allow patients to have their dermatological needs addressed from the
comfort and safety of their home. Learn more here.
4) For all surgery and urgent in-clinic patients, we are screening patients for symptoms of illness, and exposure
to high risk scenarios prior to appointments. If necessary, we are requiring that patients schedule or
reschedule their appointment for at least 3 weeks from that possible exposure date. If there is any question
about any possible exposure, even if not showing symptoms, we will require and provide a mask for patients
to wear during their entire visit.
5) We've always wiped down and sanitized surfaces and equipment, from the Reception area throughout the
entire clinic, on a regular basis. Now, we have increased to wiping down all surfaces on an hourly basis, to
reduce any additional potential exposures.
6) We are not shaking hands. A nod, wave, or a fist or elbow bump will do!
7) We continue to wash hands/use hand sanitizer, as always, between each patient care encounter, but
additionally now even more frequently throughout the day.
8) To limit and reduce your potential exposure and risk, we aim to reduce your time spent in our reception area
by requiring all patients coming for surgery or urgent appointments to fill out their registration forms in their
Patient Portal. If you do not yet have a ADC Patient Portal set up, please visit our website at
https://www.adcderm.com.
If you have questions as to how to set up your portal, please call us at 651-484-2724.
9) We require any employee with any symptoms (fever, shortness of breath, coughing), or an employee with a
family member with symptoms of COVID-19 to stay away from the clinic, and seek medical care if
appropriate. They are not allowed to come to work.
10) As an additional precaution, we require any employees who have been in any high risk situations (those who
have returned from recent travel, attended a concert or conference, etc.) to wear a mask for 2 weeks. They
are not sick; this precaution is in place to protect you from possible exposure.
WHAT YOU CAN DO: We must all do our part to stop the spread of the virus. To reduce your risk of any infection, we
recommend the CDC's best practices:
– Stay home as much as you possibly can.
– Wash your hands often with soap and warm water for at least 20 seconds.
– Avoid touching your eyes, nose, or mouth with unwashed hands.
– Disinfect frequently touched objects and surfaces (phone, laptop, remotes, door knobs, light switches, etc.).
– Avoid close contact with people who are sick.
– Avoid groups of larger than 10 (non-sick) people.
– Remember and remind others of Respiratory Etiquette (cover your cough/sneeze by coughing with your
mouth tightly held inside your elbow or upper arm).
– We are also encouraging patients to follow the recommended guidelines of maintaining a distance of
approximately 6ft per person, which all ADC locations' waiting rooms can accommodate.
– Avoid any non-essential travel, including plane or cruise trips.
 WE CARE DEEPLY ABOUT OUR PATIENTS AND STAFF
Advanced Dermatology Care is committed to maintaining a safe and healthy place for our patients and employees. We will continue to monitor the ongoing coronavirus outbreak, and take any needed measures according to the guidelines and recommendations of the CDC and the Minnesota Department of Health. Here is a helpful link: https://www.cdc.gov/coronavirus/2019-nCoV/index.html
We appreciate the trust that you place in Advanced Dermatology Care. We are doing everything we can to not only continue to care for your dermatology needs, but also your overall health. We are taking the growing concerns around the coronavirus (COVID-19) very seriously. We promise to continue to follow this situation closely, and will take actions necessary to help keep you, our valued patients and employees, safe while providing you with our highest quality, industry-leading dermatology care.
Sincerely,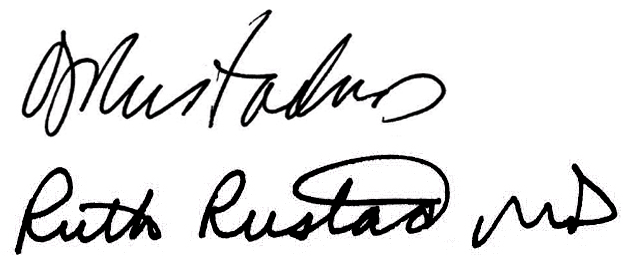 OJ Rustad, MD, and Ruth Rustad, MD