Advanced Esthetics Med Spa offers new and exclusive cosmetic specials each month!
Like us on Facebook and follow us on Instagram
for the most current information on these specials!
Be sure to sign up for our email blast to be the first to know
about our amazing deals on products and services.
Want to receive emails about our monthly specials?
Sign up here!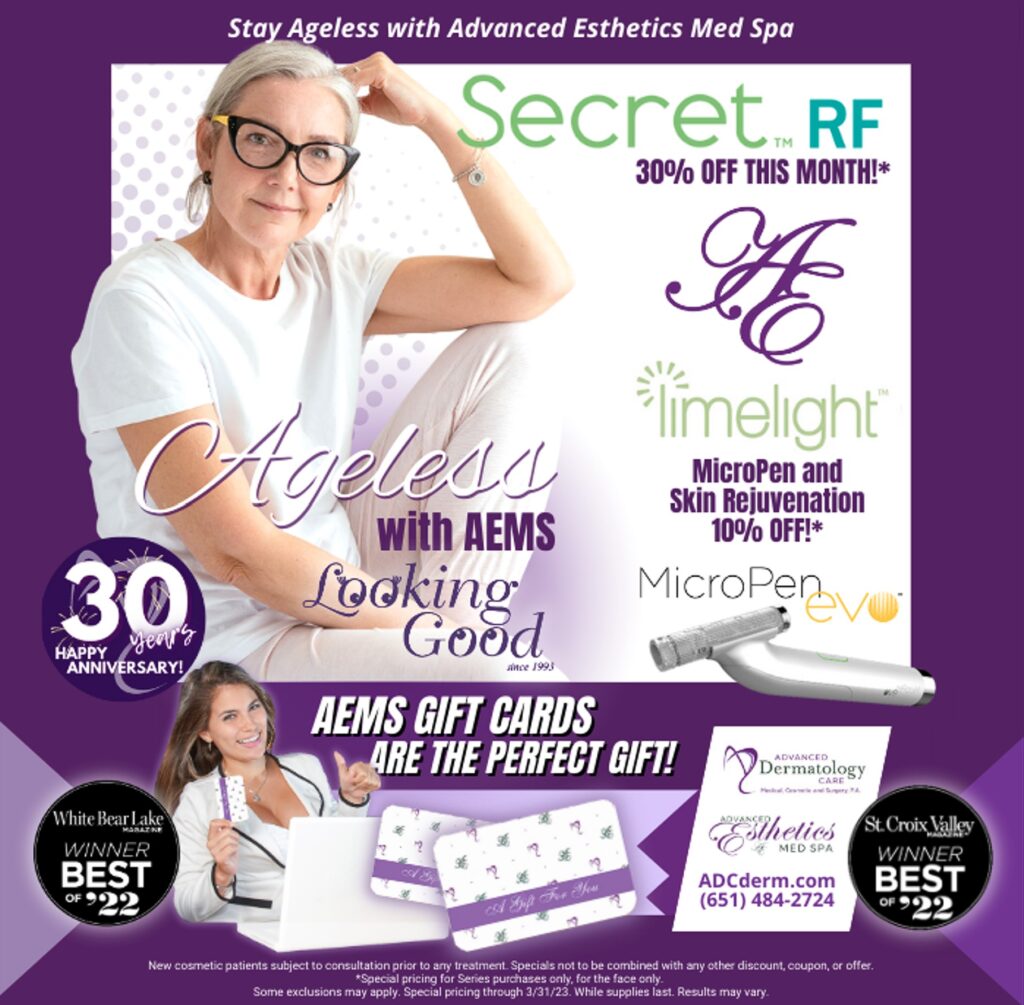 Stay Ageless: with Advanced Esthetics Med Spa!
Save on Secret RF, Limelight SR, and MicroPen EVO Series!
Book Your FREE Consult now! – ends 3/31/23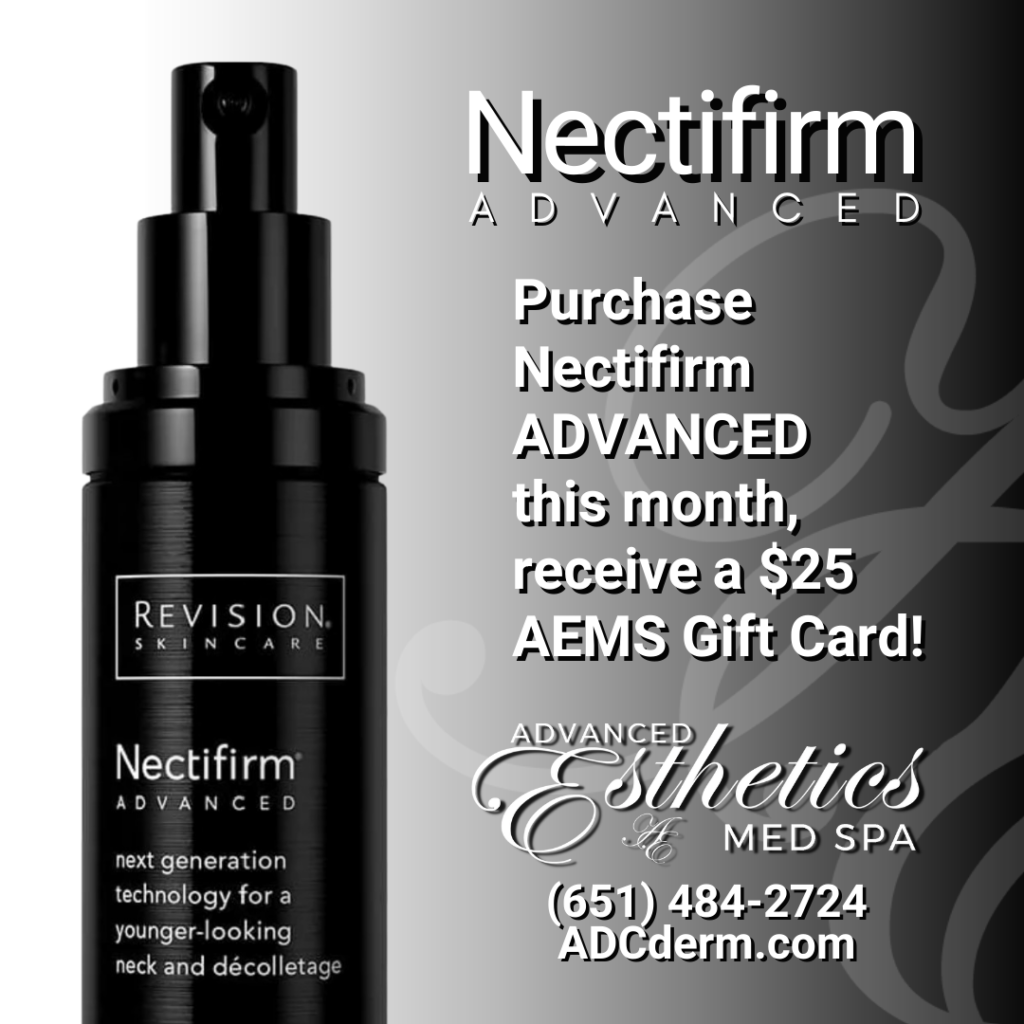 Nectifirm® ADVANCED – Award-winning, age defying neck product
harnesses the power of the skin's own Microbiome
with a groundbreaking formula that combats the visible signs
of moderate to advanced aging on the neck and décolletage.
Smooths the appearance of fine lines and wrinkles.
97% had statistically significant improvement in clarity and radiance of the jawline*
97% had statistically significant Improvement In visual skin texture/roughness of the neck*
94% had statistically significant Improvement In the appearance of firmness of the neck*
*Results after 12 weeks of use. Data on file. Results may vary.
Purchase Nectifirm ADVANCED this month,
receive a $25 AEMS Gift Card!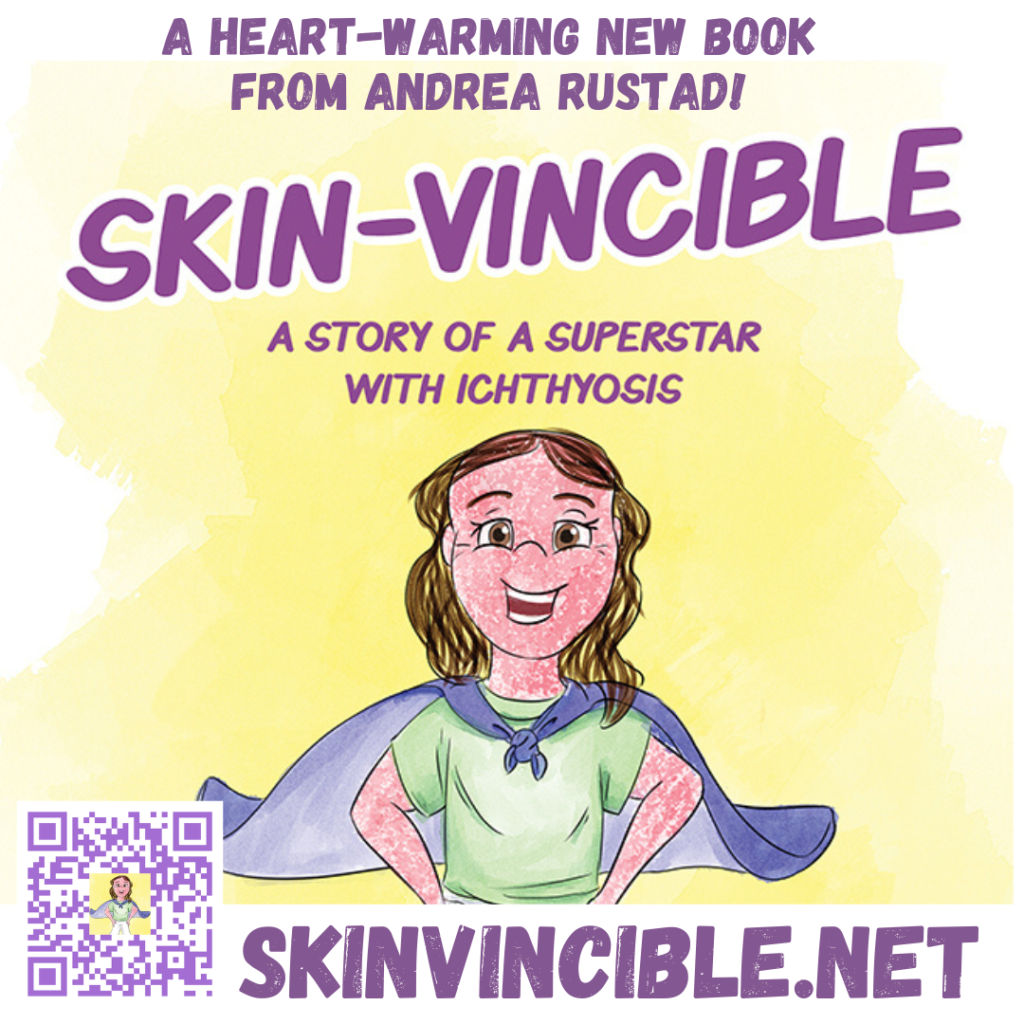 SKIN-VINCIBLE
A Story Of A Superstar With Ichthyosis
Purchase the NEW Heart-Warming Book From Andrea Rustad!
"The book was therapeutic for me…The ending is so meaningful.
It was a great touch that you
included actual pictures of kids with ichthyosis. Just fantastic."
– Jeanie C., mother of child with ichthyosis
"Skin-Vincible teaches you how
to be a friend and help someone who is different.
I highly recommend this book to anyone who wants to educate their child on skin disorders
or someone who is different."
– Joe C., father of child with ichthyosis
Purchase YOUR Copy @ skinvincible.net