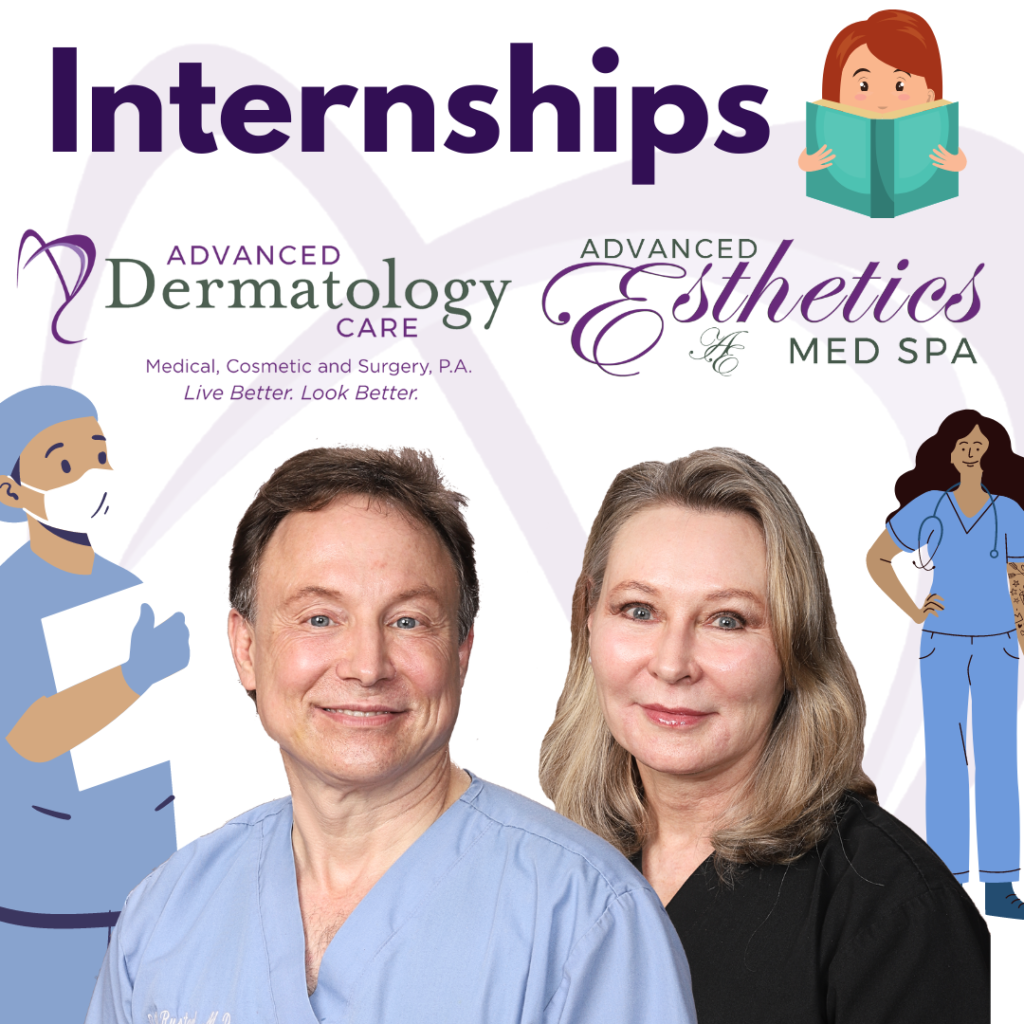 Thank you for your interest in Student Opportunities at ADC and AEMS!
We are a family-owned dermatology clinic,
with locations in White Bear Lake, Stillwater, and Forest Lake, MN.
ADC & AEMS are actively involved in the education and the future of medicine by providing jobs for undergraduate students seeking to gain clinical experience, as well as, hosting current Physician Assistants and Medical Students fulfilling their preceptorships, and hosting interested college and high school students looking to shadow a medical provider to assist them in determining their potential future school and career goals.
Gain Experience Through ADC and AEMS –
Hands-On Patient Care including:
Taking Histories & Vitals
Scribing appointments & electronic medical record management
Blood draws and other lab and path samples
Suture removals

Procedure assist
Connect Your Textbook Learning with Our Real-World Scenarios

Evaluate What It Means to be a Medical Professional
Stand Out on Your Medical School Applications
Meet Other Medical Trainees in the Field
Earn a Letter of Evaluation
Experience Mentorship from Our Industry-Leading Physicians
Gain patient care experience while getting paid!
Apply for a position as a Medical Support Staff!
-Click the icon below to go to Indeed.com-