Advanced Esthetics offers
new and exclusive cosmetic specials
each month!
Like us on Facebook and follow us on Instagram for the most current information on these specials!
Be sure to sign up for our email blast to be the first to know about our amazing deals on products and services.
Want to receive emails about our monthly specials?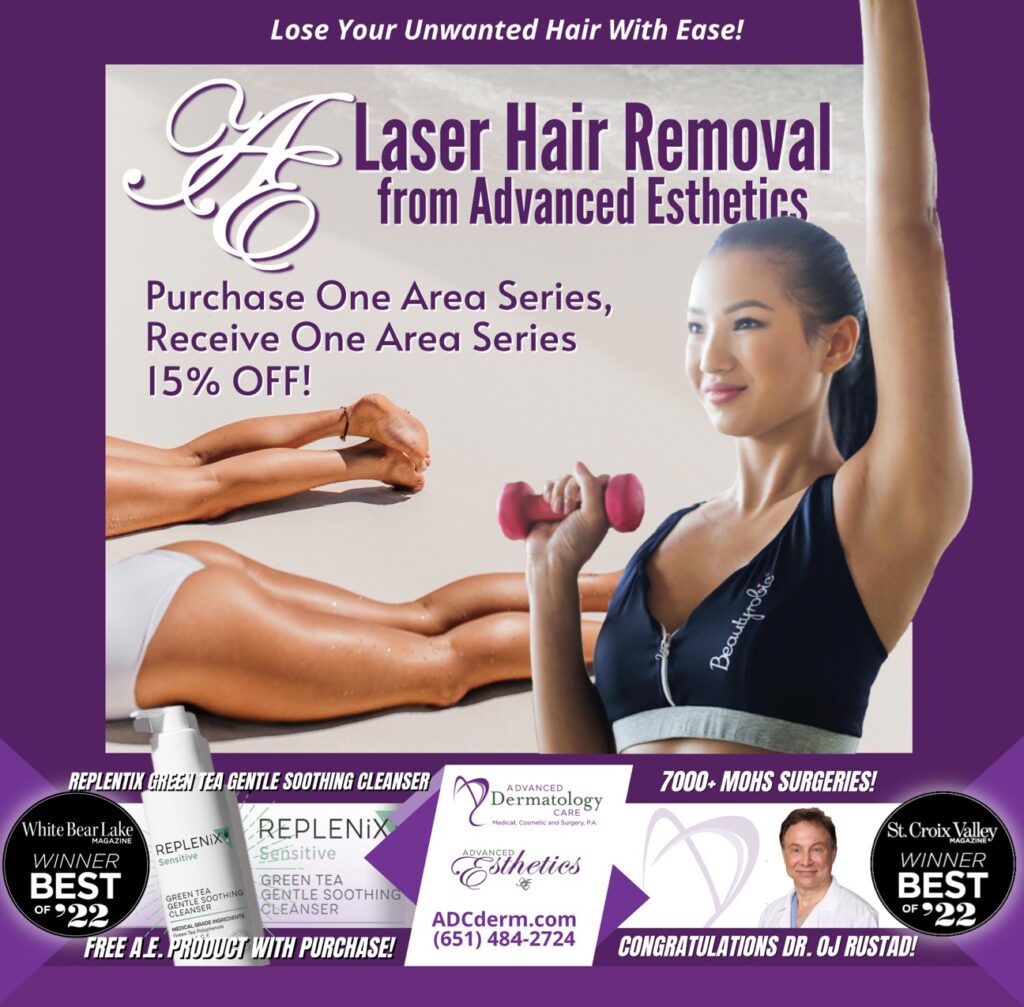 Lose Your Unwanted Hair With Ease!
Laser Hair Removal from Advanced Esthetics is easy!
Purchase One Area Series, Receive One Area Series 15% OFF!
This month only!
#AdvancedEsthetics #LaserHairRemoval #UnwantedHair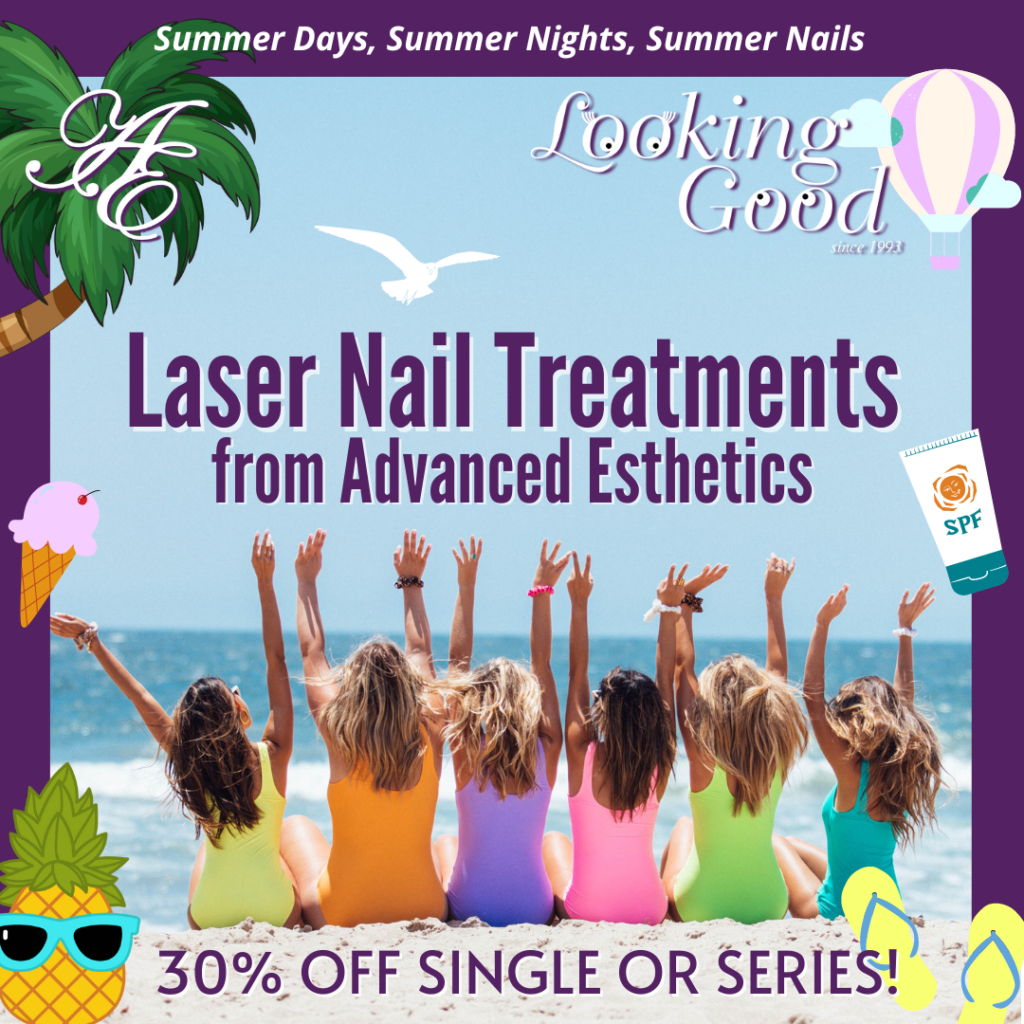 30% OFF Laser Nail Treatments –  EXTENDED OFFER!
Now through September 30, 2022!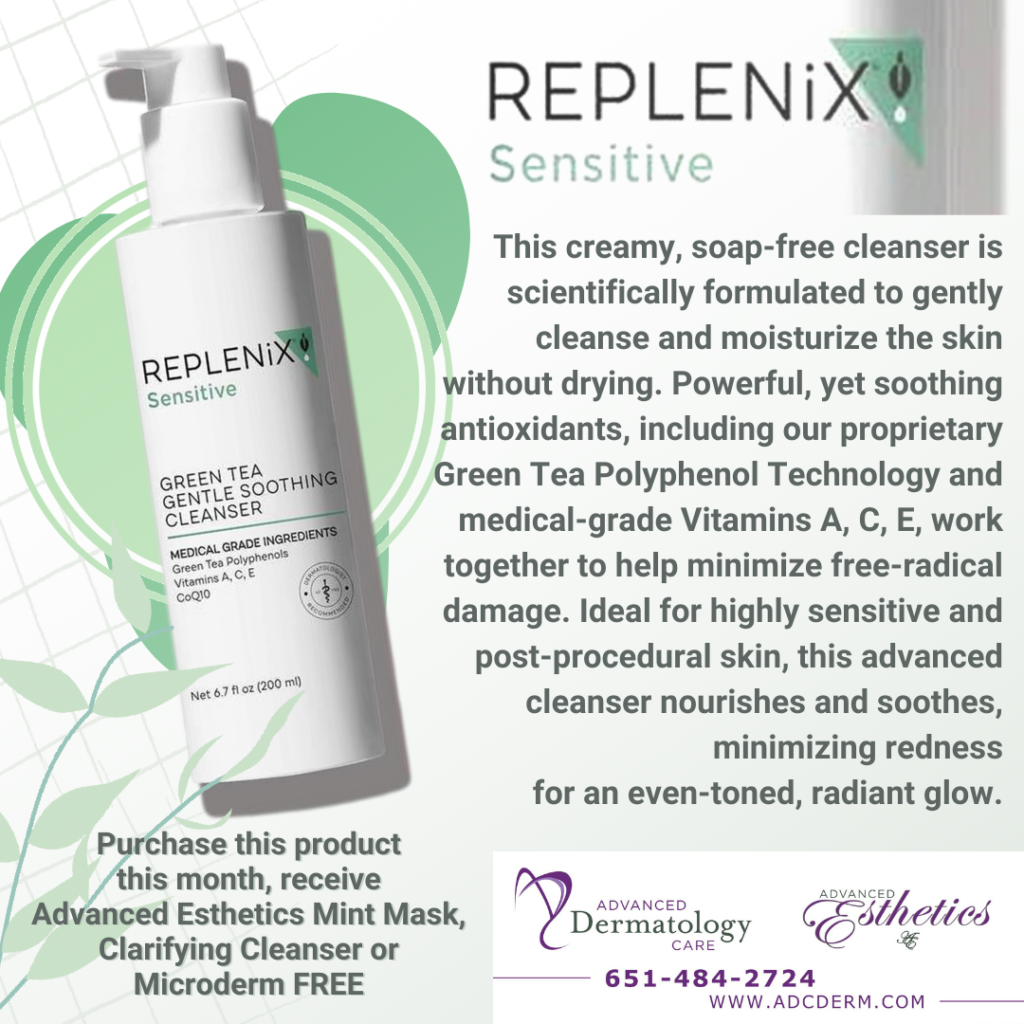 Replenix Sensitive Green Tea Gentle Soothing Cleanser
Buy this product in September,
receive a custom-formulated Advanced Esthetics product FREE!
Choose from A.E. Mint Mask, A.E. Microderm Scrub, or A.E. Clarifying Cleanser!
 Contact us today!
(651) 484-2724