Advanced Esthetics offers new and exclusive cosmetic specials each month.
Like us on Facebook and follow us on Instagram for the most current information on these specials!
Be sure to sign up for our email blast to be the first to know about our amazing deals on products and services.
Want to receive emails about our monthly specials?
Sign up here.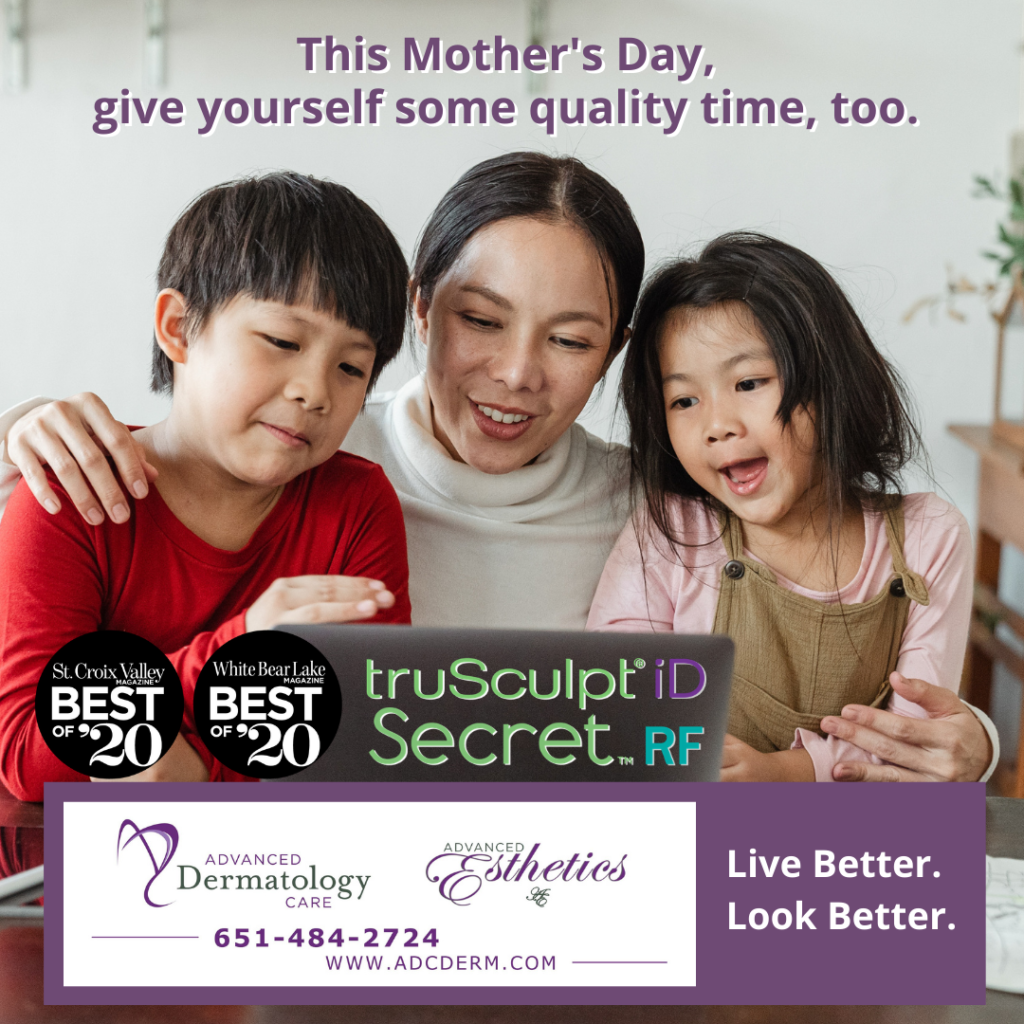 Mothers are so very important.  
Thoughtful, Smart, Beautiful, Loving.   
They give us so much, and ask for nothing in return.
 This Mother's Day, we want to remind you, Mom, to spend some quality time on yourself, too.
truSculpt iD and Secret RF work together to help you achieve your personal body goals;
to live better and look better.
Take advantage of our special this month!
 Buy $100 in A.E. Gift Cards, and receive $20 FREE May 2021! 
We look forward to seeing you! 
(651) 484-2724 
#ADCderm #AdvancedEsthetics #trusculptid #secretrf