Advanced Esthetics offers new and exclusive cosmetic specials each month. 

Like us on Facebook and follow us on Instagram for the most current information on these specials!
Be sure to sign up for our email blast to be the first to know about our amazing deals on products and services.
Want to receive emails about our monthly specials? Sign up here.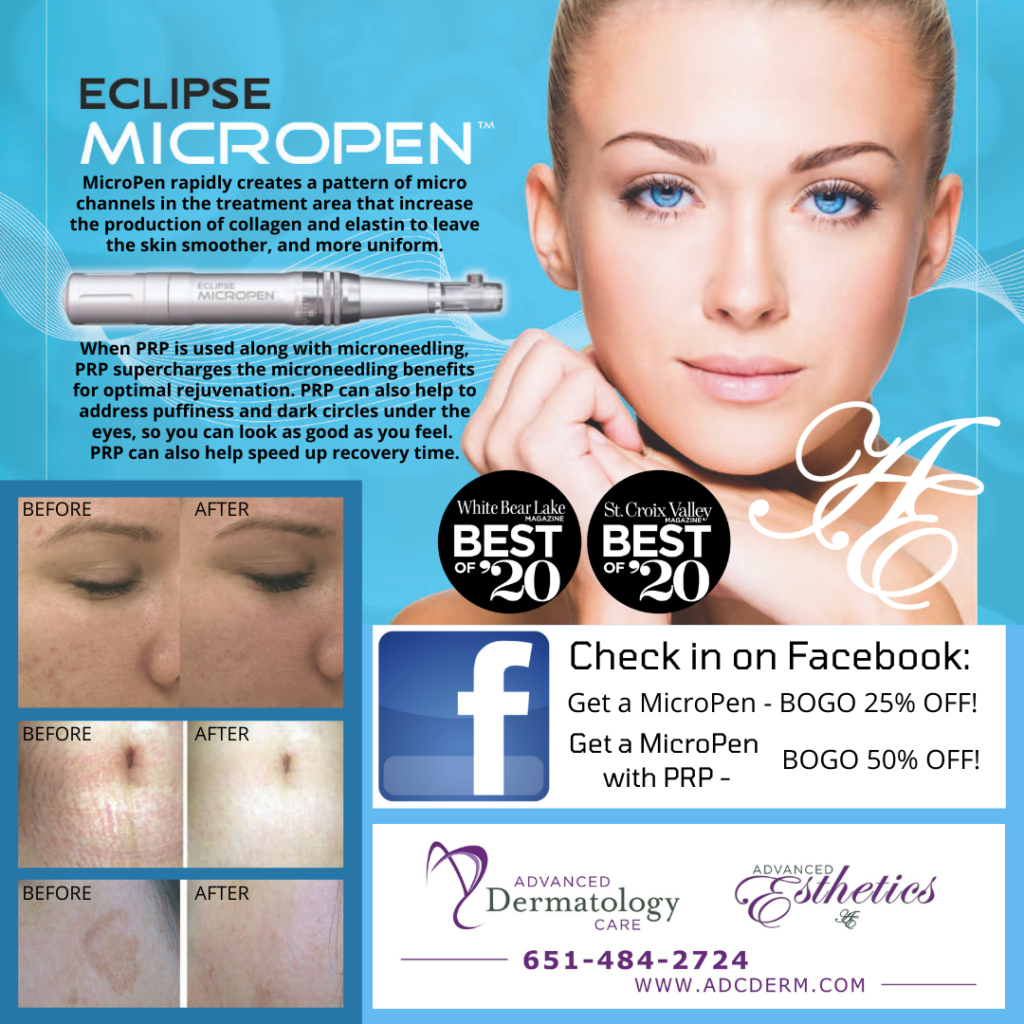 MicroPen treatments drastically improve skin's imperfections and damage. MicroPen rapidly creates a pattern of micro channels in the treatment area that increase the production of collagen and elastin to leave the skin smoother, and more uniform. Micro channels also create micro injuries which causes the body to send blood and growth factors to the area, resulting in glowing, healthy skin! MicroPen is good for uneven skin tone, scarring, fine lines, wrinkles, and stretch marks. Platelet-rich plasma (PRP) is a highly concentrated autologous serum that is rich in growth factors. When PRP is used along with microneedling, PRP supercharges the microneedling benefits for optimal rejuvenation. PRP can also help to address puffiness and dark circles under the eyes, so you can look as good as you feel! PRP can also help speed up recovery time.
Take advantage of our Facebook Check-In Special for September 2020! When you check-in on Facebook for your treatment,
you will qualify for a Buy One, Get One 25% OFF MicroPen treatment, or BOGO 50% OFF a MicroPen with PRP treatment!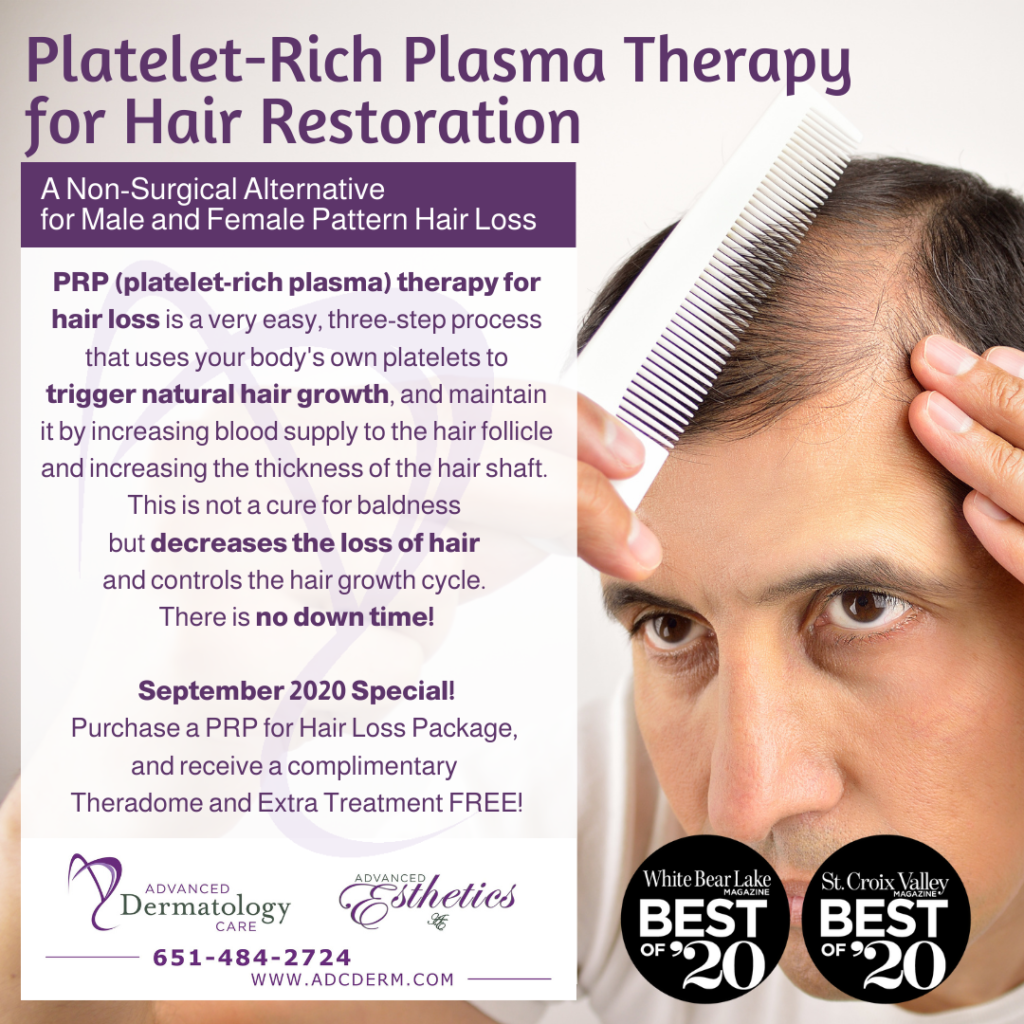 Platelet-Rich Plasma(PRP) for Hair Loss is a fantastic non-surgical alternative to Male and Female Pattern Hair Loss
that uses your body's own platelets to trigger natural hair growth,
and maintain it by increasing blood supply to the hair follicle and increasing the thickness of the hair shaft.
September 2020, receive a Theradome and Extra Treatment FREE with a purchase of a PRP Hair Loss Package!
We're ready to serve you!
(651) 484-2724