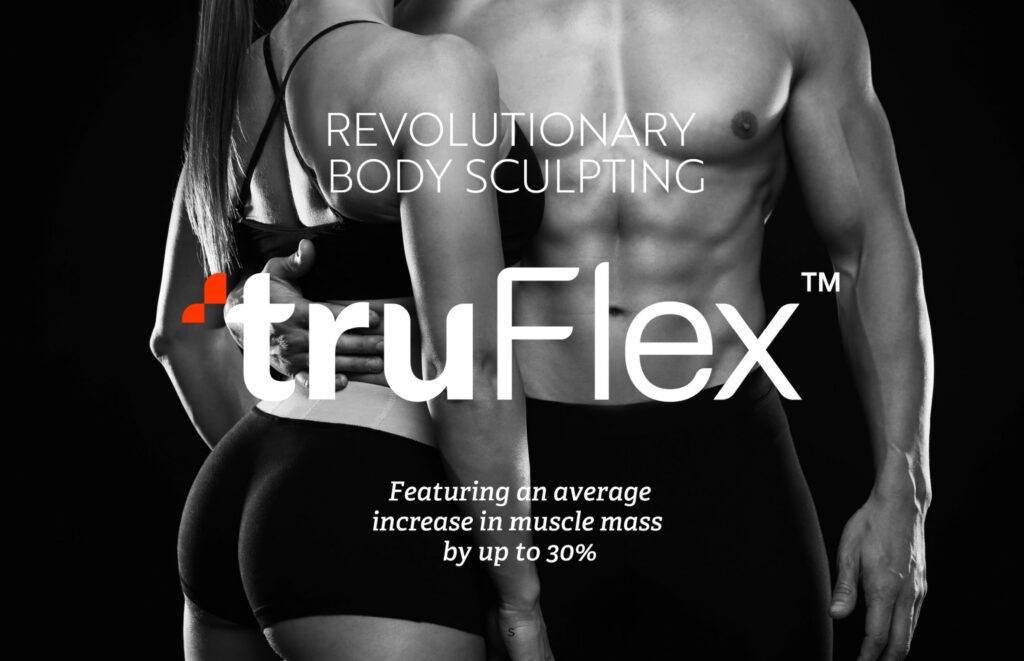 We introduce you to the new arena of Body Sculpting.
truFlex is a muscle sculpting device that offers personalized treatments based on patient fitness level, shape, and goals. Only truFlex, with Multi-Directional Stimulation (MDS), deploys a unique method of electrical muscle stimulation to target specific muscle groups using three treatment mode options, covering the largest treatment area in the body sculpting industry.
Define, lift, build, strengthen and tone muscle.
truFlex is a clinically proven, non-invasive body contouring, muscle toning & building treatment, without any downtime.
Featuring an average increase in muscle mass by up to 30%.
Personalized
Fast
No Surgery or Needles
No Downtime
Comfortable + Safe
See results in as little as 4 sessions!