Advanced Esthetics Med Spa (AEMS)
Cosmetic Dermatology Division of ADC
Advanced Esthetics Med Spa is pleased to offer cosmetic consults & treatments for your skin care needs in cosmetic dermatology in St. Paul, MN and surrounding areas.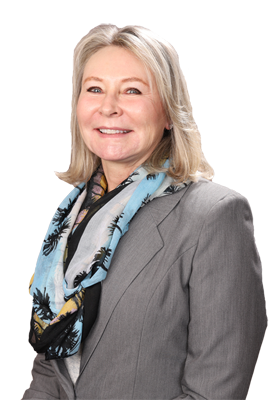 Your consultation with our cosmetic specialists will allow for assessment of your specific areas of concern and discussion of viable treatment options.
We are currently offering complimentary consultations to new A.E. Med Spa patients.
(A $100 value!)
Dr. Ruth Rustad is the medical director of Advanced Esthetics Med Spa (AEMS). As Medical Director of AEMS, Dr. Rustad provides AEMS's patients with the most current, medically-proven cosmetic treatments available. She keeps up-to-date with the latest technological advancements and treatments.
Dr. Ruth Rustad has taught cosmetic procedure courses to the Advanced Esthetics Med Spa staff, as well as other dermatologists and PAs in the community. Our team of certified cosmetic specialists consists of physicians, specially-trained medical assistants, nurses, and certified physician assistants.
All of our Certified Cosmetic Specialists (CCS) have received careful and extensive training in the various cosmetic procedures offered at AEMS. Our physicians have broad and widespread training well beyond their medical school and residency training. They also continue to seek out and complete specialized continuing medical training courses for the various cosmetic procedures offered at AEMS.
Our PAs have a mix of continuing medical education courses, as well as specialized AE in-depth courses. Our nurses and our other cosmetic specialists have received extensive training from in-depth and extensive courses and testing protocol required at Advanced Esthetics Med Spa.
Learn about our exclusive Membership and Rewards Programs. 
All of AEMS Certified Cosmetic Specialists have over 1,000 hours of training, which includes lectures, demonstrations, practice sessions, written and practical tests, periodic reevaluations with review of information, uniform standards for evaluation and verification, and additional practice sessions to maintain and increase their expertise. Our advanced and rigorous training provides you with the best medically-proven procedures for cosmetic dermatology in Minneapolis, MN.
Cosmetic treatments are offered for:
Acne

Age Spots / Sun Damage

Angiomas (Circular Red Bumps)

Cellulite / Fat Reduction

Rosacea

Unwanted Hair

Sagging Skin (face/neck)

Scars

Skin Tone Problems

Telangiectasias (Fine blood vessels)

Torn / Elongated Ear Lobe

Wrinkles
Advanced Esthetics Med Spa Services (click below)
Botox® & Xeomin®
When you were a child, your skin always repaired itself. Your skin was soft, and cuts and scrapes healed quickly. But as you've aged, your skin needs a little help to look its best. Every facial expression leaves behind a reminder of the movement in the form of a wrinkle. With time, these reminders grow into crow's feet, laugh lines, and worry lines.
Repetitive facial movements break down the collagen beneath the skin, making wrinkles more prominent. To prevent the effects of wrinkles on the skin, visit Advanced Dermatology Care in St. Paul, MN for Botox treatments. ADC offers six medical providers, all specializing in Dermatology including both MD's and PA-C's who all treat, diagnose and prescribe medications while following the same protocol to ensure you receive the highest level of care for your skin, hair and/or nail condition.
How Botox® and Xeomin® Work
At ADC, our dermatological team uses Botox® to reduce the signs of aging. This purified protein complex safely limits the development of wrinkles caused by repetitive movement. Botox® does this by temporarily blocking the nerve impulses in the muscle fiber, which helps to soften the movement of the skin.
Our Treatment Procedure
Since Botox® injections are not a permanent cure for wrinkles, only a treatment, we offer a comprehensive treatment plan to limit the appearance of your wrinkles. Our treatment team strategically injects effective amounts of the medicine in key areas of the face. The problem areas we treat include:
Crow's feet

Frown lines

Neck bands and lines

Pursed lips and lip droop

Worry lines
The treatment takes effect a few days after injection, and lasts about 3 months.
Schedule Your Treatment Today!
You don't have to let your skin show signs of aging.
If you want to fight the wrinkles and have your skin look young and vibrant,
visit the medical team at Advanced Esthetics Med Spa
at our offices in White Bear Lake, Stillwater, and Forest Lake.




Chemical Peels
Since the ancient Egyptian times of Cleopatra using sour milk soaks (which are actually Lactic acid chemical peels!) to rejuvenate her skin, chemical peels have been used to improve the skin's appearance. A chemical peel involves the application of a chemical solution to the skin to remove the damaged layer of skin cells, causing it to exfoliate (eventually peel off). In addition to treating acne, peels help remove sun damaged skin, and accelerate the cell renewal process, stimulating collagen and improving the elasticity of the skin. As with any gentle enhancement treatment, best results are obtained with a series of treatments.
What chemical peels can do:
Improve discoloration caused by sun damage

Diminish fine lines/wrinkles

Soften superficial scars

Reduce acne
What chemical peels can NOT do:
Remove excess and/or sagging skin. A brow, eye, neck and/or face-lift may be required for desired results.

Remove deep wrinkles and/or scars. Dermabrasion, Fraxel Re:pair CO2 ablative laser resurfacing, fillers, punch excision/grafting, surgical excision, or a combination of these treatments may be needed.

Treat facial blood vessels
Side effects of chemical peels: 
Common side effects of chemical peels in general include redness, burning, itching, mild to moderate irritation, swelling, discomfort, sun and wind sensitivity, acne flares, and temporary discoloration of the skin. They may also cause reactivation of "cold sores" (herpes infection), so it's important to inform your cosmetic specialist if you've had a history of this as you may need medication prescribed. Side effects vary with one's personal skin characteristics, medical history, as well as the intensity of the chemical peel chosen.
Types of chemical peels: 
At Advanced Esthetics, several types of chemical peels are offered. The choice of chemical peel selected depends on one's medical history, individual goals, and skin needs. Your cosmetic care specialist will help determine which type of chemical peel is right for you.
Before and After Photos:
Before                                                    After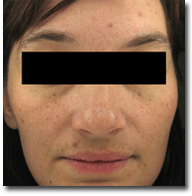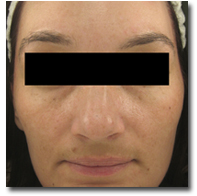 Before                                                    After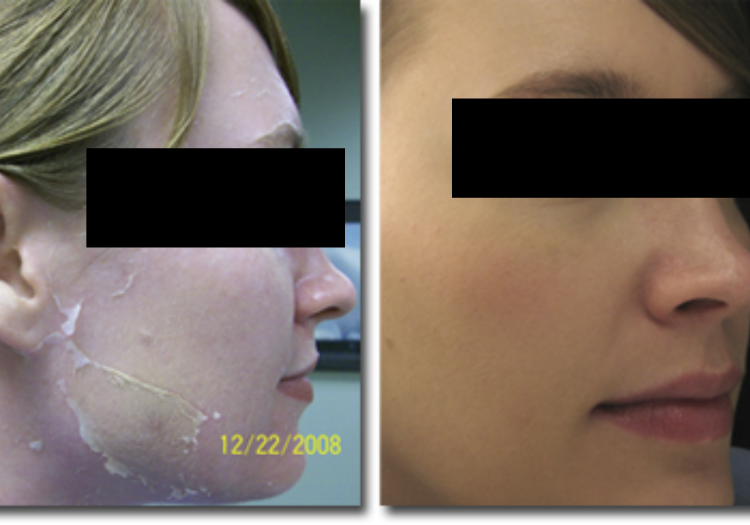 These are actual patients whose photos demonstrate typical results; individual results may vary.
Classic Eyelash Extensions
Classic eyelash extensions are meant to enhance your natural lashes and will feel like your own.
Classic eyelash extensions use a 1:1 ratio, meaning one extension to one natural lash. Since the classic technique uses a 1:1 ratio, a patient with only 50 natural lashes per eye will only achieve a look of 50 extensions per eye, whereas if a patient with 100 natural lashes per eye will achieve a look with 100 extensions per eye. Eyelash extensions last about 4-6 weeks with proper care. It is recommended to get refills on lash extensions every 2-3 weeks to maintain fullness.
Eyelash extensions come in a variety of different lengths, weights, curls and styles. In the treatment room, the cosmetic care specialist and the patient will determine what desired look will work best based on the individual's lashes and preferences. This treatment shows the best results for patients that come to their appointment with clean and healthy natural lashes.
A full set appointment will take approximately 120-150 minutes. Refills on extensions will only take 45-60mins, because refills are only done when at least 40% of the extensions are remaining from the previously applied full set.
For quality control reasons, ADC does not refill sets done by other salons. However, we do offer complimentary lash removal with the purchase of a full set of lash extensions.
Dermabrasion
Dermabrasion – Before & After Photos
These are actual patients whose photos demonstrate typical results; individual results may vary.
Note: Softening of depressed acne scars and improved skin and texture.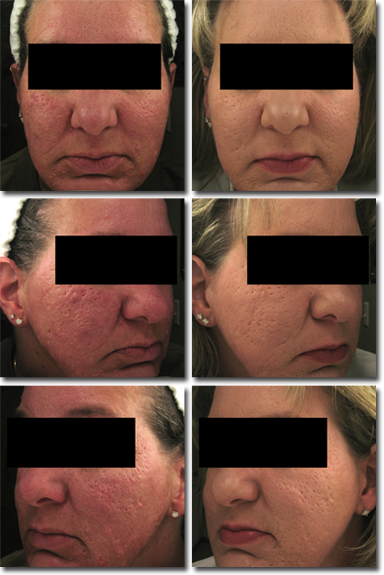 Dermal Fillers

---
Dermal Fillers
Dermal fillers add volume to the skin, restoring this lost volume to smooth unwanted lines and wrinkles, and depressed areas. There are multiple brands and different kinds of fillers available, and are used in different areas throughout the face. Multiple syringes are usually needed depending on the area(s) being injected, and the amount of volume loss in the area(s), etc.
Types of Filler: At Advanced Esthetics Med Spa, several mid-length to long lasting dermal fillers are offered. Short acting fillers, lasting 1-4 months are no longer utilized, as the newer fillers offer the same soft natural look with longer results. Extremely long lasting or permanent fillers are also not utilized due to the high rate of complications that occur many years later.
The following are the fillers recommended by AE Med Spa:
Juvederm Ultra
Juvederm Ultra Plus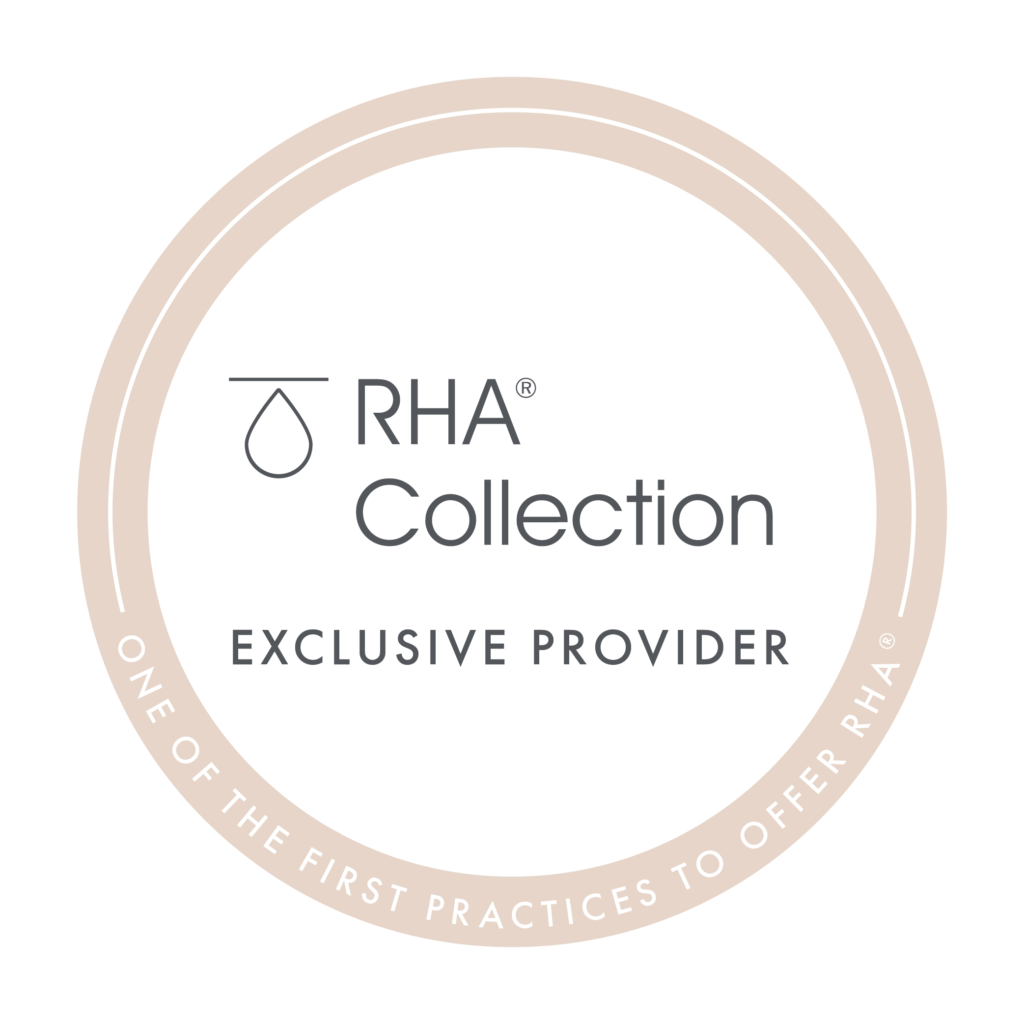 Dermaplaning
Dermaplaning
Exfoliation technique to remove dead skin cells and fine hair from the surface of the skin.
Ear Lobe Repair
An earlobe repair treats elongated or torn earlobes. The earlobe is injected with a local anesthetic to numb the area; a football shaped incision is then made, new skin edges connected and stitched together. If non-dissolvable sutures were used they will need to be removed approximately 10 days later.
Before and After Photos:
Before                                         After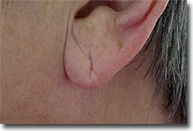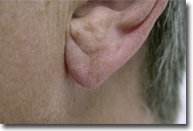 Note: Closure of elongated pierced earring hole.
Before                                         Post Op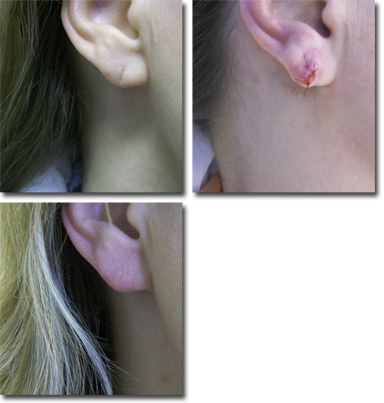 After (six months) Note: Closure of elongated pierced earring hole.
Before                                          After (1 year)
Note: Closure of pierced earring hole.
*These are actual patients whose photos demonstrate typical results; individual results may vary.
Evoke
WHAT IS EVOKE?
Evoke is an innovative non-invasive solution designed specifically to target facial tissue. It is a quick and easy non-surgical alternative to remodel your face, neck, and jawline. Treatments are customized and tailored to address your specific needs so the end result is a naturally younger looking appearance without downtime.
HOW DOES EVOKE WORK?
Evoke leverages clinically proven radiofrequency technology to deliver volumetric heating to the skin's subdermal layers. By directly addressing the jowls and neck, Evoke can help you achieve more defined facial characteristics. Evoke was created and based on the development and clinical success of the proprietary A.C.E. (Acquire, Control and Extend) technology. A.C.E. technology targets deep within the skin to ensure that no areas are under, or over-treated, thereby maximizing results and providing consistent outcomes.
HOW SAFE IS THE TREATMENT?
Evoke is recommended for patients who are seeking non-invasive facial remodeling treatments. Evoke improves blood circulation and will provide a natural-looking younger facial appearance. It is a very safe and effective procedure that can be used on all skin types and skin tones. Evoke is designed with a Patient Call Button so you can easily pause your treatment at any time and have clinic staff make adjustments to ensure your comfort.
DOES THE EVOKE TREATMENT HURT?
Evoke treatments are very comfortable. During your treatment you can expect a warming of your skin similar to a warm facial. It is a quick and painless treatment that can be done over lunch time. You will be able to sit upright and can surf the internet, read a book, or watch TV, while treatments to restore youth are being performed.
HOW MANY SESSIONS ARE RECOMMENDED?
Your practitioner will recommend the optimal number of sessions to be performed based on your personal objectives. Treatment times and frequency will be specifically tailored to obtain the optimal results. You will begin to see gradual improvements in the treatment area following your first few sessions.
WHAT KIND OF POST PROCEDURE CARE IS REQUIRED?
There is absolutely no recovery period or downtime associated with Evoke. It is a quick and painless treatment that can be done over your lunch time, allowing you to return to your normal activities immediately.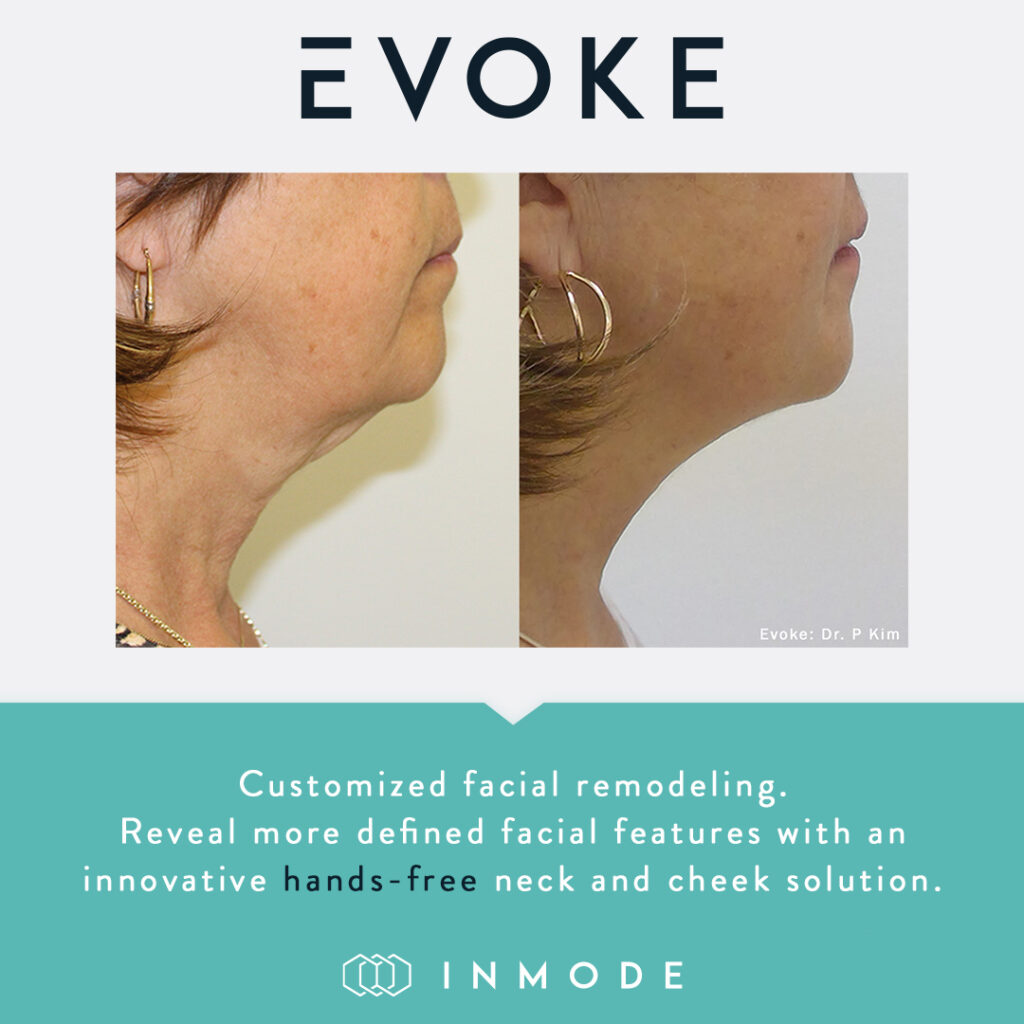 Eye Brow/ Lash Tinting
Eye Brow/Lash Tinting
Tint used to darken the eyebrows and eyelashes.
Facials
Facials
Beautiful looking skin. We all want it. Clear skin is healthy skin. When your skin is in good condition, it makes you really glow.
Facials are generally given by med-aestheticians who are under the supervision of a dermatologist; this means that they are better directed for specific skin issues. An aesthetician has the skills to address the skin care needs from stress, seasonal changes or even hormones.
Our skilled esthetician will help you achieve your beauty goals by consulting with you and carefully analyzing your skin. Each facial is customized to the patient's individual needs and will be discussed at each facial treatment.
What are the benefits of a professional facial?
Facials can improve your texture and tone

Reduce blemishes/breakouts

Calm red and sensitive skin

Moisturize dry dull rough skin
What is a facial treatment?
Cleanse your skin – to thoroughly remove any dirt, oil or debris
Exfoliate your skin – using a maniacal or chemical exfoliate to remove dead surface skin cells
Extractions

 

– will remove blackheads or whiteheads, if you want it or need it. Warning: This process may be slightly uncomfortable
Facial massages/ Manipulations

 

– this process is to increase circulation and stimulates a wound healing response in the skin, leaving a healthy glow.
Apply Serums or moisturizers

 

– Depending on your facials needs; these could be anti-aging, hydrating, brightening, and calming to the skin
Facial Waxing
Facial Waxing
Hair removal using wax. Waxing damages your hair follicles; this is not a bad thing because it reduces the growth of hair and over time your face will be completely hair-free.
Hair Removal
Hair Removal
Laser hair reduction is the process of removing unwanted hair by means of exposure to pulses of laser light that destroy the hair follicle. It is most effective for people with light skin and dark hair. It typically takes a series of 6-10 with 4-8 weeks between treatments. Periodic maintenance treatments may be need.
Latisse®
Latisse® Lash Treatment
Would you like to have fuller and more beautiful eyelashes? Tired of spending money on expensive mascaras to layer on every single day? Whether you inherited thin eyelashes or have experienced thinning of the lashes over time, Latisse may be an excellent treatment for you to consider!
Come to Advanced Esthetics for you FREE Cosmetic Consultation to learn more.
Before and After Photos:
Before                                       After


Note: Increased Length & Thickness of eye lashes.
*These are actual patients whose photos demonstrate typical results; individual results may vary.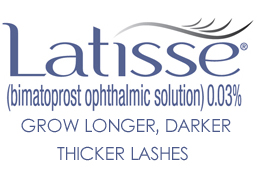 Microdermabrasion
Microdermabrasion is helpful for reducing the appearance of fine lines/wrinkles, dull, dry, rough or sun-damaged skin; it can also help treat acne, and even soften some superficial scars including stretch marks.
Dead skin cells that have become sticky with maturity and contribute to a thicker, dull complexion are removed with this procedure, giving the skin a fresh, more youthful appearance. A series of microdermabrasion treatments can also help firm the skin; it uses a vacuum which stimulates blood flow and fibroblasts in the skin, thus stimulating collagen and elastin. Pores are refined, and skin feels remarkably smoother as the dead skin cells and debris are swept away.
Advanced Esthetics has two microdermabrasion methods available. These treatments both produce equal results, but personal preference may guide your choice.
MegaPeel Microdermabrasion
This method gently blasts small particles of aluminum oxide over the skin's epidermis to help remove dead skin cells on the skin's surface. The MegaPeel medical research shows biopsy-proven increases in collagen and elastin, and smoother, healthier skin.
DermaSweep Microdermabrasion
Rather than using crystals, this method uses patented bristle technology for exfoliation.
Microdermabrasion Information PDF
MicroPen
What is MicroPen?
Automated Micro-Needling is a new innovation for the treatment of fine lines, acne scars and improvement of the skin's texture, tone and color. During this procedure, tiny needles are used to create controlled micro-injuries to the skin in order to produce collagen and elastin. As the pen gently travels over the treatment area, it triggers a collagen-producing response. In a short amount of time, skin looks smoother and more rejuvenated.
Today's patients look to ADC for the latest wrinkle reduction techniques in St. Paul, MN. The micro-needling pen is a new treatment that's garnering attention at our dermatology clinic. This technique also offers a good choice for those who want to avoid invasive procedures.
How long does the procedure take?
The procedure takes 15-30 minutes depending on the size of the area treated. Most patients report that they feel little-to-no discomfort from the procedure; some compare the sensation to the feeling of sandpaper.
How Many Treatments Are Necessary?
To achieve the best results, your specialist may recommend 3 to 6 treatments. Some patients only require a single treatment, once a year.
When will I see the results?
Patients notice an immediate "glow" to their skin. Visible results continue over several weeks up to 6 months after the treatment as collagen production continues.
What is the downtime?
On average, patients are pink/red for 2-4 days.

miraDry
What is the miraDry treatment?
miraDry is the only non-invasive, FDA cleared aesthetic treatment that safely removes underarm sweat and odor glands. It's is a quick in-office procedure that provides a permanent solution for underarm sweat.
Don't I need sweat glands?
Not in your armpits! You are born with approximately 2 million sweat glands throughout your body. Your underarms only contain about 2% of those glands. With miraDry you will experience the many benefits of stopping sweat in the underarm area but you will continue to sweat elsewhere.
What is the procedure like?
Most patients describe the procedure as painless with little downtime. Local anesthesia is administered to the underarms prior to the treatment to assist in increasing comfort. Some patients describe the initial anesthetic injections as the most painful part of the procedure. There are no incisions or cuts. Treatment is customized to each underarm with multiple placements of the miraDry hand piece. An office visit appointment will generally last about an hour.
How does it work?
miraDry's proprietary miraWave technology is the ideal wavelength for eliminating sweat and odor glands in the underarm. It non-invasively targets the area where the sweat glands reside and safely destroys them while simultaneously cooling your skin for added comfort.
What results can I expect?
You can expect immediate and lasting results – sweat glands don't come back after treatment. The amount of sweat reduction you desire should be discussed with your miraDry physician. Recent clinical information confirms an average of 82% sweat reduction in most patients. As with any aesthetic treatment results will vary by person.
How many treatments will I need?
You can see results in a little as one treatment. However, as with any aesthetic treatment, your physician will determine the best protocol for your expected results.
Is the procedure painless?
Since local anesthesia is administered to the underarm prior to treatment, most patients experience little to no pain. Patients rated treatment plan on an average score of 2 on a scale from 1-10 (1= no pain, 10= worst pain).
Is there any downtime?
Most patients experience minimal downtime and return to regular activity (like returning to work) immediately. Exercise is typically resumed within several days. You may experience swelling, numbness, bruising and sensitivity in the underarm area for several days post-treatment.
Are there any side effects?
The miraDry treatment has a strong safety record. Some localized soreness or swelling will occur, and typically clears within a few weeks. Some patients have short-term altered sensation in the skin of their underarms or upper arms, which gradually disappears.

Photodynamic Therapy
Photodynamic Therapy (PDT) is used for the medical treatment of actinic keratoses (pre-cancerous lesions), cosmetic treatment of sun-damaged skin (solar elastosis), and/or for the treatment of oily and/or acne prone skin. This is a highly effective, FDA approved treatment for actinic keratoses and acne. With prior authorization, your medical insurance may cover the PDT treatment if precancerous actinic keratosis are present. They do not cover this treatment otherwise.
The process involves the topical application of Amino Levulanic Acid (ALA). When the ALA is absorbed and activated by the specific wavelength of blue light used, the pre-cancerous, sun damaged areas and oil producing glands change it into protoporphyrin IX, a light sensitive, naturally occurring substance in the body. The light activates the protoporphyrin, therefore pre-cancerous lesions and sun damaged areas are destroyed and the overactive sebaceous glands are diminished in size.
Alternative treatments for actinic keratoses include but are not limited to: cryotherapy (freezing with liquid nitrogen), skin sanding, cautery (burning with an electric needle), chemical peels, laser resurfacing, and topical chemotherapy or immune stimulating cream.
Alternative treatments for oily and/or acne prone skin include but are not limited to: prescription medications, Blue light without ALA, IPL/laser, microdermabrasion, chemical peels, over-the-counter products or no treatment at all.
Alternative treatments for sun damaged skin include but are not limited to: chemical peels, IPL/ lasers, dermal fillers, skin sanding, topical chemotherapy, microdermabrasion, laser resurfacing and skin care products (prescription or over-the-counter).
Before and After Photos:
2 Days After Treatment                10 Days After Treatment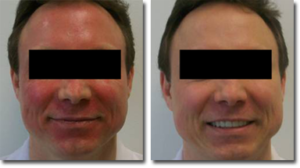 PRP for Hair Loss
PRP (platelet-rich plasma) therapy for hair loss is a three-step medical treatment in which a patient's blood is drawn, processed, and then injected into the scalp.
Some in the medical community believe PRP injections trigger natural hair growth and maintain it by increasing blood supply to the hair follicle and increasing the thickness of the hair shaft.
Sometimes this approach is combined with other hair loss procedures or medications. 
PRP therapy is a three-step process. Most PRP therapy requires three treatments 4–6 weeks apart. Maintenance treatments are required every 4–6 months.
Rynophyma
Loop Cautery for Rhinophyma
What is a Rhinophyma?
Rhinophyma is a condition that can lead to the swelling of the nasal tissue, which can result in an enlarged red, bulb shaped ruddy nose. The modality we use to treat this condition is called electrocautery.
Several treatments can be used to reshape the nose. It is a procedure that uses radio waves to reshape and sculpt the nose. The procedure is done in the office under local anesthesia. This procedure generally heals within 3-4 weeks and gives an improved cosmetic shape.
Before & After Photos:
Before                           One Month After

Before                       Immediately after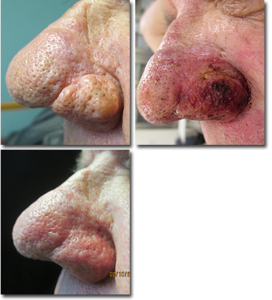 One Month After
*These are actual patients whose photos demonstrate typical results; individual results may vary.
Scar Revision
Scar Revision
The degree of improvement that can be achieved with scar revision will depend on the severity of your scarring, and the type, size and location of the scar. In some cases, a single technique such as a surgical incision/excision may provide significant improvement; however, a combination of scar revision techniques such as topical treatments, injectable treatments, and surface treatments such as laser resurfacing and dermabrasion may be recommended to achieve the best results.
Before and After Photos:
Before                                             1 Week After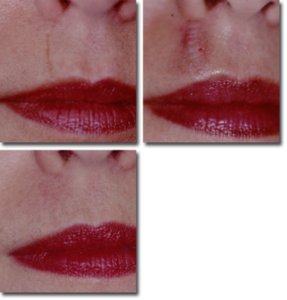 1 month After
Secret RF
Secret RF uses minimally invasive gold plated micro-needles to deliver precisely controlled RF energy directly into the deeper layers of the dermis avoiding damage to the skin surface.
This produces a fractionated denaturing of dermal tissue (similar to fractionated laser) inducing new collagen and elastin production.
Unlike a fractionated laser, however, there is minimal damage to the skin surface resulting in a safer treatment with minimal down time. 
Tightens skin, minimizes pores, reduces scarring and acne scarring, lightens pigmentation, dramatically reduces wrinkles and stretch marks.
Skin Rejuvenation
Skin Rejuvenation / LimeLight
Skin Rejuvenation / LimeLight (IPL Laser treatment) is used to treat two of the most prominent signs of photo aging: facial blood vessels / redness (vascular irregularities), and sun-induced brown pigmented spots.
The medical terms for multiple, tiny blood vessels are telangiectasias (fine, red lines) or angiomas (circular, red bumps). They can occur at any age. If they appear in children or in pregnant women, the dilated blood vessels may spontaneously resolve after months to years, though they frequently persist. They can also develop in people who have had a lot of sun exposure, have fair complexions, have other family members with a similar tendency, and/or skin conditions such as Rosacea or Lupus.
Skin Rejuvenation / LimeLight also treats sun-induced brown spots (pigmented irregularities) caused by sun damage and aging. The medical term for these spots is "lentigos." (A common term may include "age spots' or 'liver spots', but these spots are not related to how the liver works.)
Improvements in skin texture such as fine lines and rough skin are also noticeable following a series of treatments.
How it works:
Depending on the machine used (eMax, Harmony XL, Cutera) either IPL (Intense Pulsed Light) or IPL with RF (Radiofrequency) is used. These energy sources specifically target the sun-damaged cells, causing directed removal of these spots and fine wrinkles. The energy also treats facial blood vessels by causing inflammation and swelling inside the center of the tiny blood vessels. This causes them to collapse and close off which prevents blood flow through them. Eventually your body will reabsorb the non-functioning blood vessels and the redness will fade.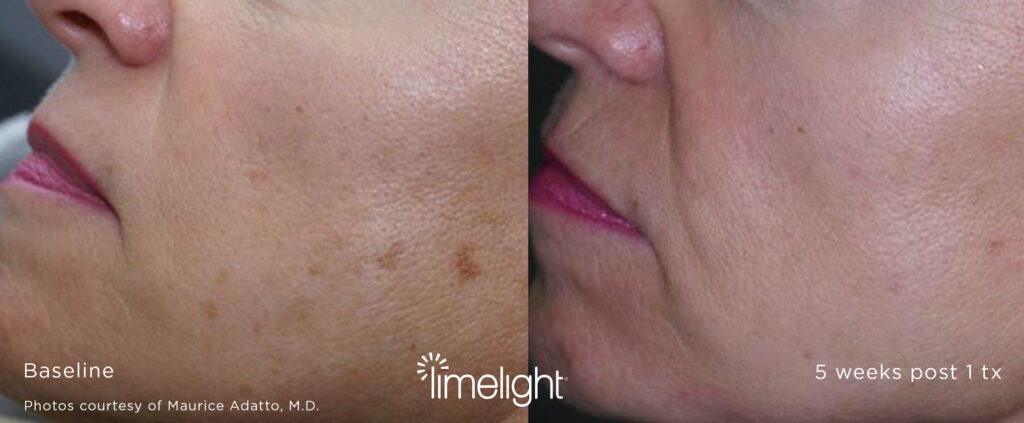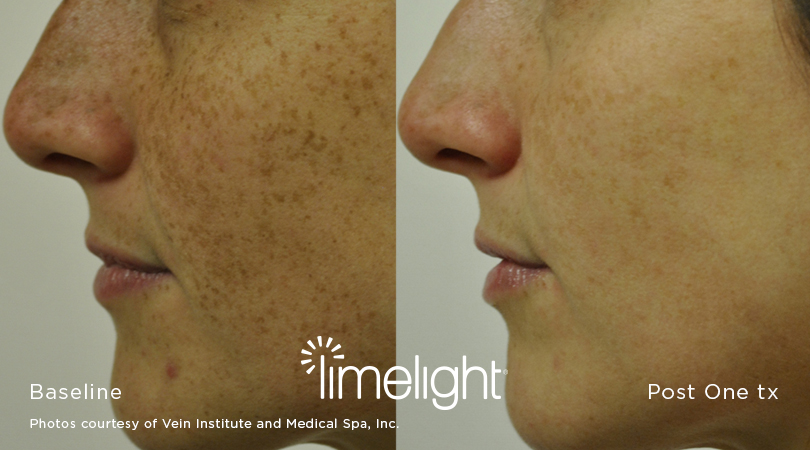 Spray Tan
If you've never gotten a spray tan before, you're missing out on a healthy and exciting alternative to tanning beds and sun exposure. Using SunFX, you can achieve the same results in less time and with far fewer health risks! Why risk a burn or skin cancer from UV exposure when a deep, even tan is available without it?
We offer many options to help you achieve the shade you're looking for, and our expert technicians are happy to answer any questions before and after the treatment. With something for everyone, there's no reason to look anywhere else but here!
Fast, Natural, and Gorgeous
Advanced Esthetics offers a variety of options for spray tan in the Saint Paul and Minneapolis, MN area, to suit your skin tone and desired shade. Lasting 7-10 days each, a session only take 15 minutes or less to apply and is completely odorless. You won't find any perfumes, oils, alcohols, parabens, or artificial preservatives in our solutions.
Spray Tan Options:
Original Solution: The first of the SunFX products to launch, Original Solution remains the most popular option. It is left on the skin for 6-8 hours before being washed off.
Rapid Gold Solution: Derived from coconut, this tanning solution is very hydrating for your skin. Using a DHA boost, it creates a golden tan that lasts. This is a great option for customers looking for fast results. It can be left on for 1-2 hours before washing.
Caribbean Chocolate: Leave this solution on for 6-8 hours before washing to achieve a dark, chocolate tan. Although it is the richest tan we offer, it will still retain a very natural look on your skin.
Aloe Therapy: Our aloe therapy solution will leave your skin with a perfect tan. Plus, you'll feel refreshed and hydrated. Ideal for mature, sensitive, or dry skin, Aloe Therapy contains green tea extract and pure aloe vera. It should be left on for 6-8 hours before washing off.
Tri-Level System
Each of our solutions comes in three stages, designed to get the results you want. Level 1 gives a natural, light tan on most skin types. Level 2 increases the active ingredients by 40%, producing a darker tan. It should be used carefully on those with sensitive skin. Level 3 is meant for non-sensitive, olive skin types. It produces the darkest, richest spray tan in Minneapolis, MN

truFlex
truFlex is a muscle sculpting device that offers personalized treatments based on patient fitness level, shape, and goals. Only truFlex with Multi-Directional Stimulation (MDS) deploys a unique method of electrical muscle stimulation to target specific muscle groups using three treatment mode options, covering the largest treatment area in the body sculpting industry.
truSculpt
truSculpt is the latest body sculpting treatment solution from Cutera, providing a personalized, hands-free and hand-held solution to revolutionize your fitness routine. This powerful, non-invasive, Monopolar RF platform tailors to patients' individual needs and features Real-Time Temperature Control for clinically proven results, safety, and patient experience.
truSculpt treats the entire fat layer, resulting in an average of 24% fat reduction. 
truSculpt 3D
truSculpt 3D is a radio frequency device designed to sculpt and contour the body.
On average, patients who have had this treatment experience an average of 24% reduction in fat thickness in a single treatment.
This is a noninvasive procedure and will be able to resume your normal activities right after treatment. 
Every body is different, but most people see noticeable results in 6-8 weeks after being treated. 
UltraSlim
UltraSlim™ is a patented process whereby the body releases and empties the fat cell contents using only the energy of a special type of red light and the body's natural detoxification system.
UltraSlim uses the safest fat removal process with no side effects or adverse outcomes.
ADC guarantees a combined total loss of 2″ in one 32- minute session!

Product Resource Center
AEMS Product Resource Center
In addition to our Cosmetic Dermatology services, Advanced Esthetics Med Spa also offers a wide variety of Skin Care Products for our patients including Cleansers, Exfoliants, Toners, Moisturizers, Sunscreen/Moisturizers, Anti-Aging/Antioxidants and Complete

Skin Care Systems including Skin Type Solutions™.
Skin Type Solutions™ is a scientifically-derived resource developed and powered by dermatologists from around the world to provide unbiased and credible information for consumers and the beauty industry.
Through these resources, you will be able to determine:
Your personal skin type profile and explanations as to why your skin acts the way it does.

The products most suitable for your skin type.

Reviews of skincare products on or poised to enter the market.

Dietary and lifestyle advice for beautiful skin.

Updates on new cosmetic procedures such as Botox, lasers, fillers and other seasonal treatment along with skincare advice and travel tips to ensure good skin when you travel.
80% of people are using the wrong products for their skin type. Set up a complimentary skin typing consultation with one of our Cosmetic Specialists today by calling #651-484-2724!
AEMS provides the best products for our patients!
Choosing Your Cosmetic Specialist
How to Choose your Cosmetic Specialist
There are many respected practitioners who perform facial rejuvenation techniques. Of the many factors to consider, price is only one of them. Here are some criteria to help make the choice of the right practice easier.
Here are some questions to consider in choosing a clinic for cosmetic procedures:
Are the cosmetic providers medically qualified? At Advanced Esthetics Med Spa, our physicians are licensed, and are Board Certified/Board Eligible. Our Physician Assistants are all certified as PA-C. All of our providers are in good standing with the Minnesota State Board of Medical Practice.
What type of training do the Advanced Esthetics Med Spa Cosmetic Specialist have? At Advanced Esthetics Med Spa, our team of Cosmetic Care Specialists consists of physicians, certified physician assistants, nurses, and our specially trained medical assistants. Our exclusive focus is in dermatology, the medical specialty of the physiology in science, study and art of therapeutics of the skin. As skin care specialists, all of our Cosmetic Care Specialists (CCS) have received thorough, careful and extensive training in the various dermatologic cosmetic procedures. This training greatly exceeds Minnesota training standards. All of AEMS CCS have over 1,000 hours of training, which . . .