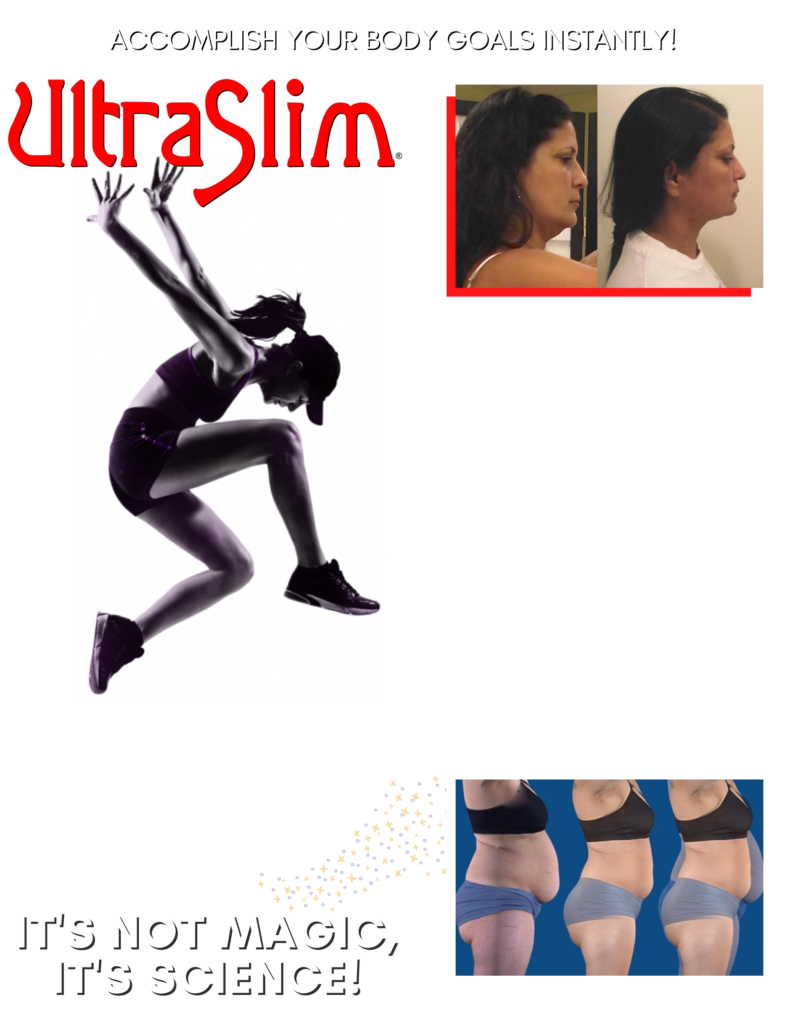 UltraSlim™ is a patented process whereby the body releases and empties the fat cell contents
using only the energy of a special type of red light and the body's natural detoxification system.
UltraSlim uses the safest fat removal process with no side effects or adverse outcomes.
AEMS guarantees a combined total loss of 2″ in one 32- minute session!
Find out more! – Click HERE.