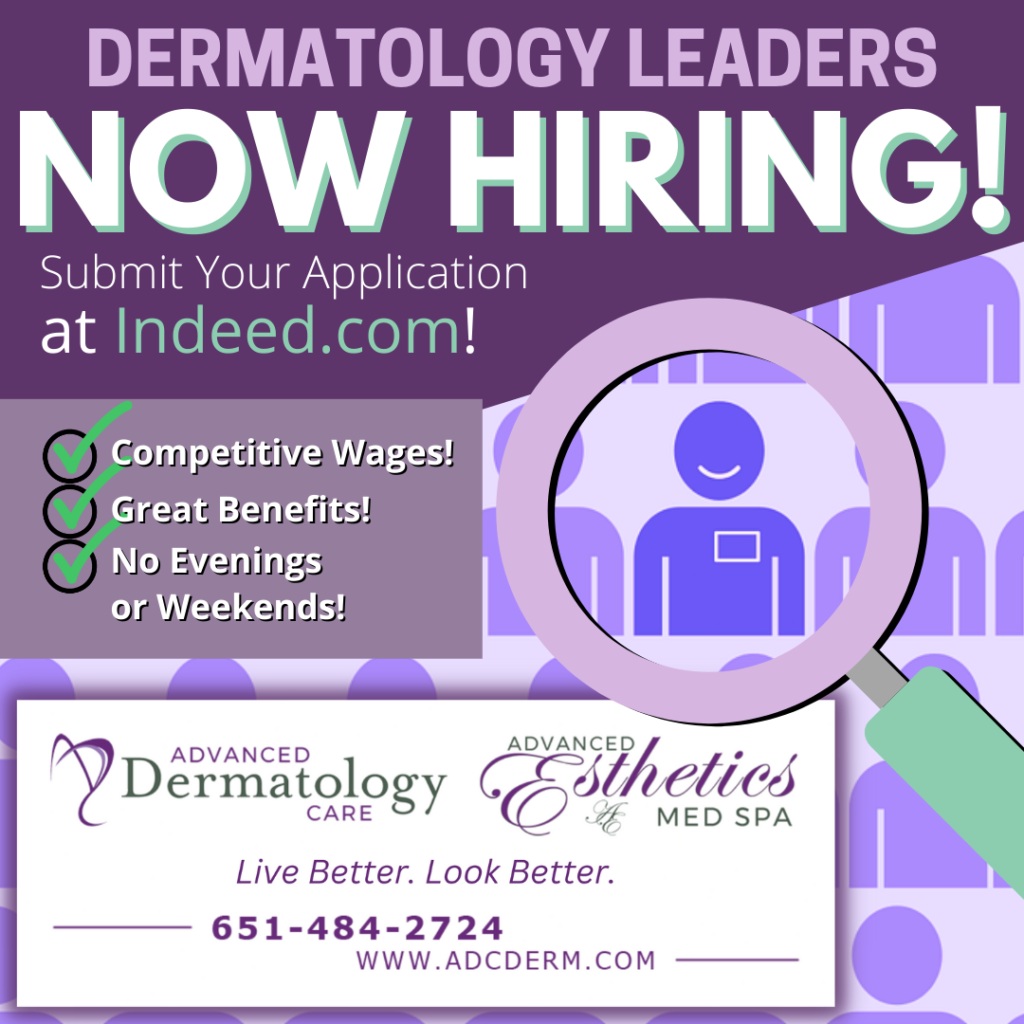 Thank you for your interest in working at ADC & AEMS!
We are a family-owned dermatology clinic,
with locations in White Bear Lake, Stillwater, and Forest Lake, MN.
For info on current job opportunities at ADC & AEMS, please visit us on Indeed!
Click below…

Interested in applying for a position?
Fill out this form and send to info@ADCderm.com
Application for Employment (PDF version)