Nationwide Patients Treated
Positive Rate From Patients
What Types of Skin Cancer Treatments Are There?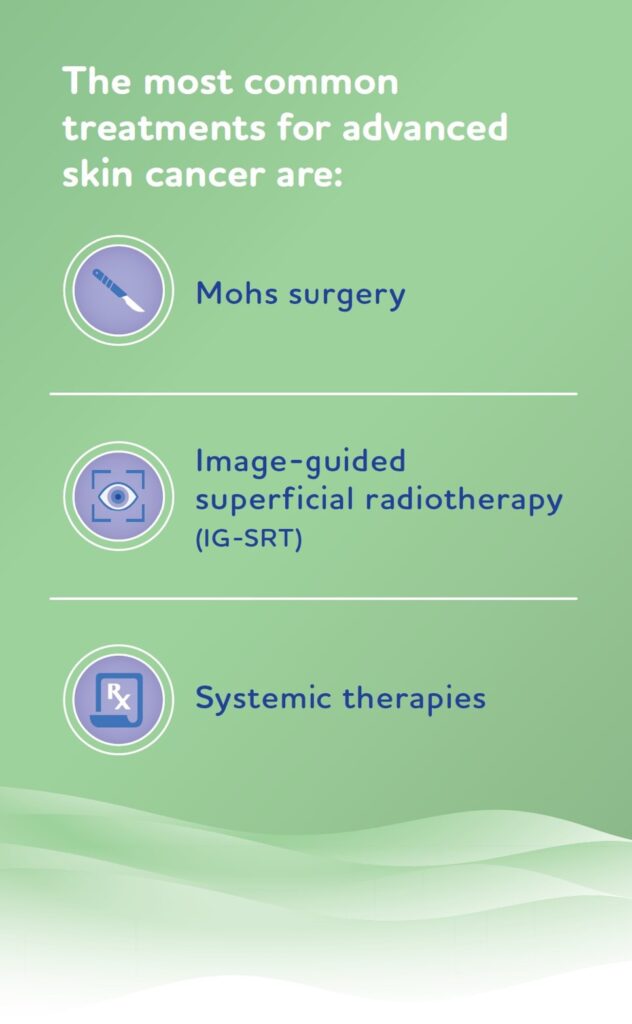 Advanced Dermatology Care is proud to offer GentleCure / SkinCure Image-Guided SRT right in the comfort of our office. If you've been diagnosed with basal cell carcinoma, squamous cell carcinoma, or some other form of non-melanoma skin cancer and have been told you need Mohs surgery, call us today to schedule an appointment to see if you're a candidate for a less invasive alternative.
IG-SRT is also commonly referred to as IGSRT or SRT.
Image-Guided Superficial Radiotherapy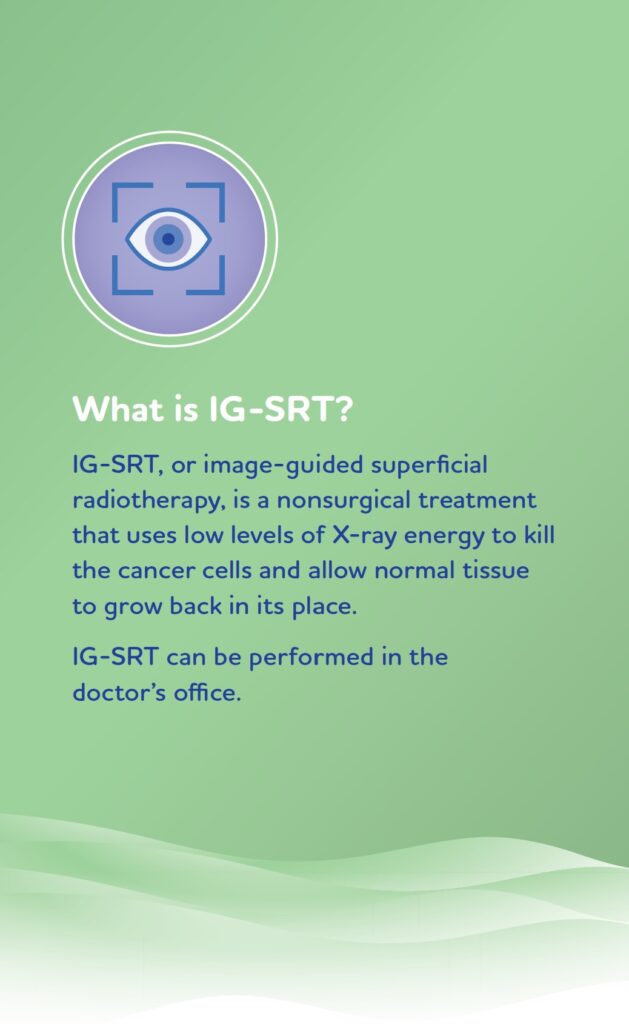 GentleCure Image-Guided Superficial Radiation Therapy is a nonsurgical treatment that uses low levels of X-ray energy to kill cancer cells and allow normal tissue to grow back in its place. For many people dealing with skin cancer, Image-Guided SRT can be a highly effective treatment option without the downtime, side effects, and cosmetic issues sometimes associated with surgery.
IG-SRT is also commonly referred to as IGSRT or SRT.
With Image-Guided SRT:
– You're typically in and out of the dermatologist's office in 15 minutes or less
– No cutting, no bleeding, no stitches, no surgical scars
– No need for reconstruction surgery
– Quick recovery time
– Reduced risk for infection
– Reduced risk for short- or long-term nerve damage
– No anesthesia usage
– No post-surgery downtime or discomfort
There are several different radiation-based technologies for the treatment of skin cancer. Cure rates and cosmetic outcomes vary based on the technology and protocol. We use only Image-Guided SRT because both the cure rate and cosmetic results are superior to all other radiation-based options. If you're considering radiation therapy, you'll want to make sure you're getting Image-Guided SRT with an adaptive radiotherapy protocol. It's the gentler way to treat skin cancer. More information about this therapy is available at GentleCure.com.
Over the past five years, more than 40,000 people have chosen to have their skin cancer treated with Image-Guided SRT. More than 6,500 of those have responded to a patient satisfaction survey and more than 99.8% have said that they were both happy with their choice to treat with Image-Guided SRT and would recommend the treatment option to others. Videos of patients talking about their experience with Image-Guided SRT can be found at GentleCure Patient Stories.
With most insurance plans, you may have to pay some out-of-pocket cost. The cost is dependent on your specific health plan coverage and deductible policy. The amount can range from very little out-of-pocket expense to a few thousand dollars. We will work with your insurance plan to find out the cost to you before you commit to any specific treatment option, including Image-Guided SRT.
Systemic Therapies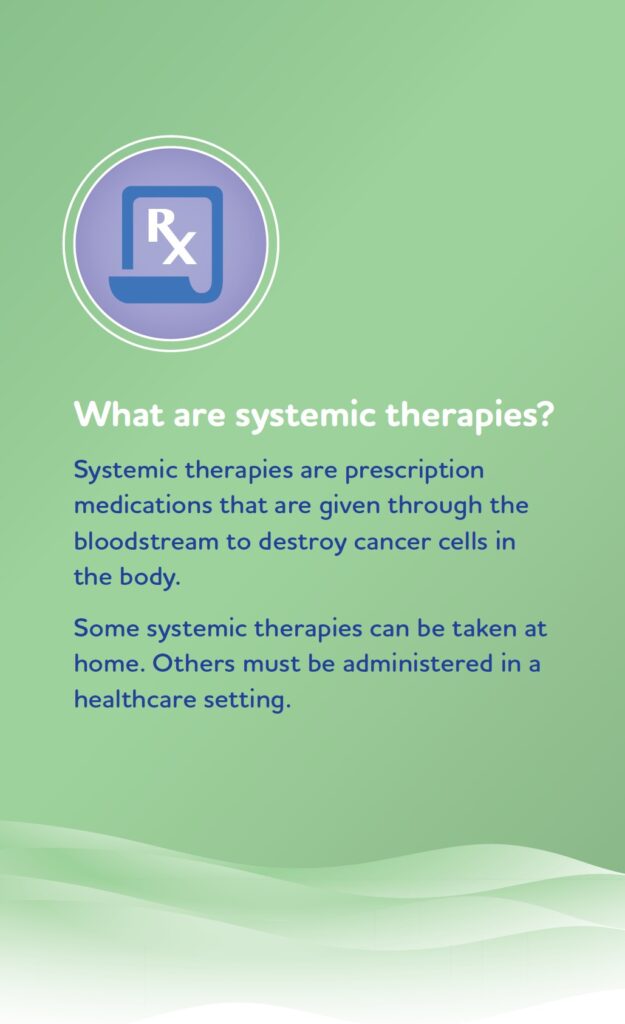 Advanced Dermatology Care
offers systemic therapies to
fight your cancer.
Contact Us

Contact us today for more information
on how GentleCure
and Advanced Dermatology Care
can help you fight your cancer!
(651) 484-2724