Fine Skincare Products from Skin Type Solutions:  Available for Purchase Online HERE!
Advanced Esthetics Med Spa Custom Skincare Products


Call Us Today to Purchase!
Curbside Pick-Up Available at all three locations!
(651) 484-2724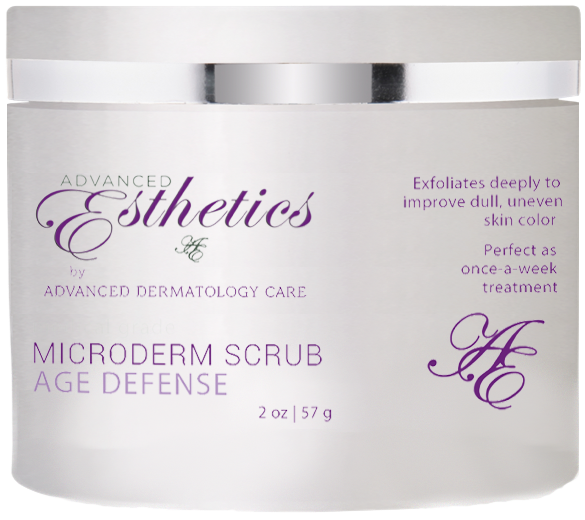 Microderm Scrub
Contains powerful resurfacing ingredients to remove dead skin cells and debris from the skin's surface, while pumice granules smooth dull, dry skin to a fresh radiant finish.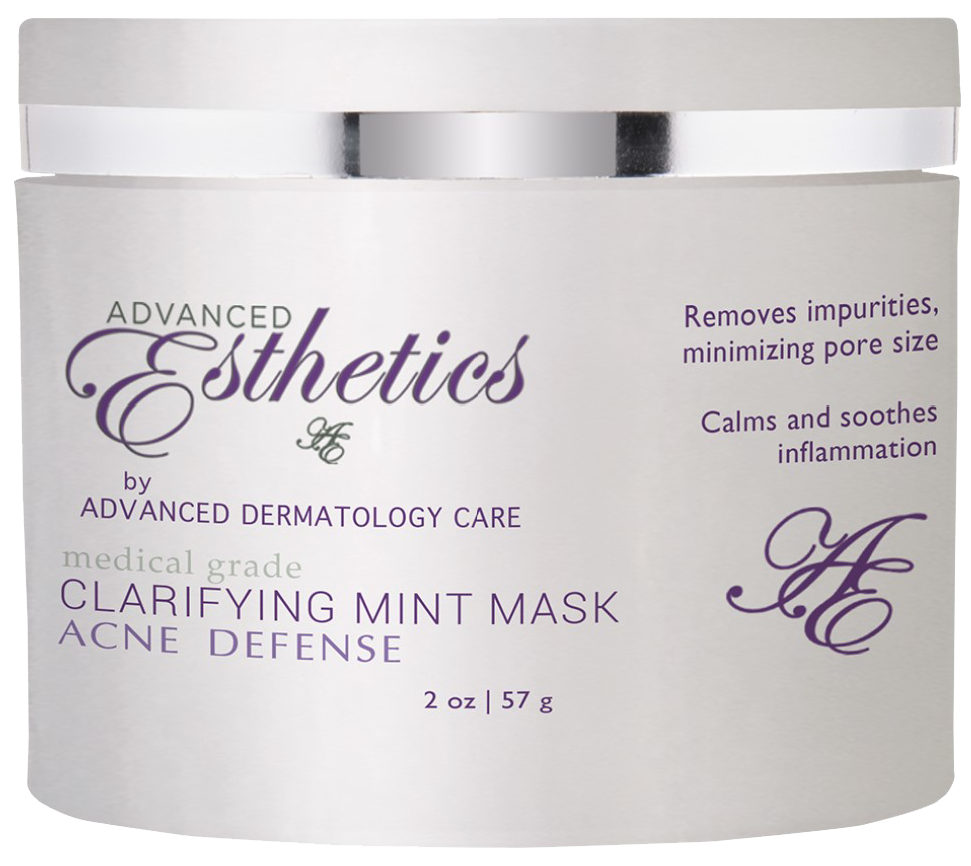 Clarifying Mint Mask

Cleanses deep into the pores. The clay draws impurities and blackheads to the surface which minimizes pore size, calms inflammation, and absorbs excess oil.

Clarifying Cleanser
A botanically infused cleanser that utilizes the power of Hydroxy Acids as well as other skin restoring components. Penetrates deep within the pores, dramatically decreasing sebum production. Fights acne-causing bacteria and prevents the formation of new blemishes.

Hydraglow Tanning Foam
Innovative, streak-free, and sunless tanning foam that provides buildable color to achieve a natural-looking, sun-safe tan that develops quickly. This tanning foam hydrates the skin through a specialized sugar extract that binds moisture back into the skin, resulting in a radiant glow.
Skin Type Solutions Product Lines

Cleansers
VMV Red Better Deeply Soothing Cleansing Cream (1, 2, 3, 4, 5, 6, 7, 8):
A rich cream that's formulated with coconut oil, glycerin and anti-inflammatory antioxidants designed for those with rosacea or extremely sensitive skin to sooth, calm and nourish the skin. Though intensely hydrating, this moisturizer is non-comedogenic to minimize the acne-like lesions often associated with Rosacea.
NoLIO Salicylic Acid Cleanser (5, 6, 7, 8, 9, 10, 11, 12):
Formulated specifically for oily skin. The cleanser gently exfoliates the skin and contains 5% glycolic acid and 2% salicylic acid to keep pores clear of clogging dirt and debris. The formula also facilitates the removal of dead skin cells that can contribute to breakouts. Green tea extract and zinc provide antioxidant protection for skin repair.
LaRoche Purifying Gel (5, 6, 7, 8, 9, 10, 11, 12):
Purifies oily skin without drying it. It removes impurities and excess oil and it works well for acne prone and sensitive skin.
Shea Terra Argan Oil & Honey Facial Wash (1, 2, 3, 4, 5, 6, 7, 8):
100% natural with pure ingredients that help to gently remove grime and dead skin without stripping nutrients. Pure, raw African acacia honey combined with Moroccan argan oil and natural Shea butter to help break down dead skin cells and provide hydration.
Revision Brightening Facial Wash (1, 2, 3, 4, 13, 15, 16):
Revision Brightening Facial Wash contains Alpha and Beta Hydroxy Acids with natural skin brightening botanicals to exfoliate as well as brighten up the skin.
Essopi Glycolic 10% Moisturizing Cleanser (1, 2, 3, 4, 13, 14, 15, 16):
A rich, soap-free cleanser that uses 10% glycolic acid to gently exfoliate, cleanse and smooth the skin. Formulated with a rich blend of antioxidants, the cleanser assists in minimizing free radical-induced skin damage while aiding in the restoration of healthy looking skin. An essential oil of lavender provides a light, delicate scent.
Serums and Creams
Shea Terra Pure Moroccan Argan Oil (1, 2, 3, 4, 14):
Ideal for sensitive skin, the serum sooths and hydrates the skin. It increases skin elasticity reducing the appearances of wrinkles.
Obagi Professional-CRX Clarifying Serum (8, 11, 12):
Tightens, tones, and brightens the skin by using vitamins and antioxidants to fade signs of dermal damage and environmental pollutants. The serum restores natural glow and stimulates collage production to promote healthy cell grown creating smoother skin.
Obagi Professional-C Peptide Complex (8, 11, 12):
Helps to tighten, tone, smooth, and brighten your complex. Loaded with vitamins and antioxidants this potent serum fades signs of dermal damage while repelling the environmental pollutants that prematurely age your skin. Additionally, it's proven to reduce the depth of wrinkles by 35% in 28%.
Phyto Corrective Gel (1, 2, 3, 4, 5, 6, 7, 8):
A hydrating and soothing gel serum with botanical ingredients ideal for calming the skin while improving visual redness.
Eye Serums and Creams
Shea Terra Argan Green Coffee Eye Serum (All STS Skin Types):
Uses anti-aging nutrients, green coffee bean oils to combat wrinkles, sagging and discoloration.
Derma Made Multi-Peptide Eye Cream (All STS Skin Types):
Improves the appearance of signs of aging in the eye area. Fast absorbing eye cream with 10% peptides that helps disperse the pigment cases dark circles, and helps reduce puffiness under the eyes. The peptides target sagging upper lids to create a lifting effect.
Revision's Teamine Eye Complex (All STS Skin Types):
Effectively addresses the appearance of dark under-eye circles and fine lines while also instantly brightening and smoothing the eye area.
Moisturizers
La Roche-posay Effaclar Mat Daily (5, 6, 7, 8, 9, 10):
Targets excess oil and is recommended for acne prone skin. It helps your skin tolerate acne medications prescribed by your physician when included in a customized skin routine. The dual-action mattifies skin and refines the pores.
Zerafite Barrier Repair (1, 2, 3, 4, 13, 14, 15, 16):
The best skin barrier cream to use with anti-aging skin products. It shields the skin from irritants and preventing water from evaporating off the skin even in the most arid climates.
Zerafite Soothing and Calming (1, 2, 3, 4):
A barrier cream for dry skin or facial redness. Soothing argan oil and stearic acid make this a superior calming cream for rosacea prone skin. This non-comedogenic moisturizer gives the skin the ability to resist dehydration even in arid climates.
Body Creams and Lotions
Zeroid Intensive Lotion (STS not applicable):
Helps improves skin barrier, suitable for all generations including babies, and keeps the skin well moisturized and relived.
Toners
Element 47 Clearing Mist (1, 2, 3, 4, 5, 6, 7, 8):
Preserves and enhances the skin's function by preventing water loss. Refreshing and soothing for all skin types on the face and body by removing dirt, makeup, sunscreen and oils without stripping the skin. Silver is a natural antimicrobial that kills bacteria to prevent acne.
SPF and Supplements
EltaMD UV Clear SPF 46 (All STS Skin Types):
An untinted sunscreen for acne with a UV shield that is lightweight contributing to maintaining clean, clear, and smooth skin. This is great for all skin types, including acne-prone and also is oil-free, paraben-free, non-comedogenic, sensitivity-free, and fragrance-free.
EltaMD UV Clear Tinted SPF 46 (All STS Skin Types):
Similar to the UV Clear but has a universal tint that blends in with most skin tones. It is fragrance-free, oil-free, paraben-free, and sensitivity-free and is non-comedogenic with a light weight and silky finish.
Replenix Suncare Soothing Mineral Sunscreen Spray SPF 30 (All STS Skin Types):
REPLENIX Soothing Mineral Sunscreen Spray SPF 30 is a breakthrough air-powered, dermatologist-developed mineral sunscreen scientifically formulated with a medical-grade blend of titanium dioxide and zinc oxide for superior broad-spectrum protection against damaging UVA/UVB rays. Available in an innovative spray formula that can be easily re-applied on the go, this advanced pure physical formula includes a blend of Aloe Vera, Green Tea, and Vitamin E delivering powerful antioxidant protection while instantly soothing stressed skin and reducing the appearance of any redness.
Revisions Intellishade Original SPF 45 (All STS Skin Types):
An anti-aging daily moisturizer that helps correct, protect, conceal, brighten, and hydrate skin. This is an award-winning formula that leaves a healthy and natural glow.
Revision Intellishade Matte SPF 45(All STS Skin Types):
Like the Intellishade Original, but this product has a universal tint and a matte pore minimizing finish.
Revision Intellishade Clear (formerly Multi-Protection SPF 50) (All STS Skin Types):
Provides immediate and long-term hydration to the skin while brightening and evening skin tone. It protects the skin from broad-spectrum UVA/UVB radiation and other free radical damage from the environment.
Replenix Sun care Soothing Mineral Sunscreen spray SPF 30 (All STS Skin Types):
Provides serious sun protection to keep up with maximum water resistance and sweat resistance. This formula contains no oxybenzone, octinoxate, parabens, or fragrances making it safe or the coral reef.
Heliocare Capsules (STS Not Applicable):
Harness natural and powerful antioxidants to help preserve your skin's ability to protect against sun-related effects and aging.
Miscellaneous Products
Latisse (STS Not Applicable):
Works by extending the growing and resting phases of the lash growth cycle producing longer lashes. Each person's response will be at one's own individual rate.
OC8 (All STS Skin Types):
Clinically proven to improve the appearance of facial foundation. This product is non-drying and non-comedogenic. The result is matte looking, shine-free skin for up to eight hours.
Arnica (STS Not Applicable):
Reduces pain, swelling, and discoloration from bruising.
CleanSweep (STS Not Applicable):
Inhibits the growth of odor and stain-causing bacteria, fungus, and mold.
Revision Skincare's Nectifirm (All STS Skin Types):
Prevents early to moderate signs of aging on the neck and décolletage, creating a smoother and younger appearance.
Revisions Skincare's Nectifirm Advanced (All STS Skin Types):
Reduces the appearance of adipose tissue and smoothing the appearance of the neck and décolletage. Enhanced with eight distinctive peptides and Smart Antioxidant Technology, this neck cream helps minimize the appearance of fine lines and wrinkles and boosts firmness and elasticity.
DerMend Moisturizing Bruise Formula (STS Not Applicable):
Helps improve the appearance of bruised skin. Rejuvenates mature skin and helps restore and repair the skin's natural barrier.
GCP Silver Wash (STS Not Applicable):
A medical grade skin sanitizer that preserves the skin's natural oils as it maintains the barriers of the skin health and function. It's formulated to thoroughly cleanse skin without needing to rinse.
Visit the Advanced Dermatology Care Skin Type Solutions Store – Click HERE!