Physicians

O.J. Rustad M.D., Board Certified Dermatologist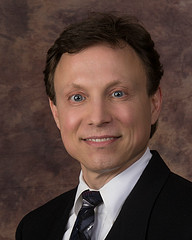 Dr. O.J. Rustad received his college education at St. Olaf College. He attended Medical School at the University of Minnesota, finishing his medical degree in 1985 and his Dermatology training and Board Certification in 1989.
He was selected for an additional year of surgical experience in a Dermatology Surgical Fellowship at the University of Minnesota in 1990.
He founded ADC in 1993. Dr. O.J. Rustad has written several articles published in medical journals, been a guest discussing dermatological conditions on both television and radio, and lectures to practicing physicians.
He also helps educate dermatology, family practice, and internal medicine resident physicians and is a Clinical Assistant Professor at the University of Minnesota. He has frequently been named one of the Mpls. /St. Paul Magazine's Top Docs in Dermatology.
Rustad has performed well over 4,000 MOHS surgeries, including their necessary reconstructions. He and his staff enjoy providing this service for our patients as well as for the patients of other referring health care providers, and believe this is a great asset to our community from our practice.
Ruth Rustad M.D., Internal Medicine Physician – Specializing in Dermatology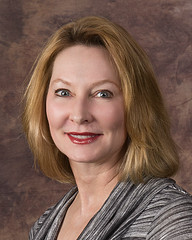 Dr. Ruth Rustad is the Medical Director of Advanced Esthetics (AE), ADC's Cosmetic Services division, and also practices primary Care Dermatology at ADC.

She completed her undergraduate degrees at the College of St. Catherine. She attended and graduated from the University of Minnesota Medical school, completed her Internal Medicine residency at Abbott northwestern hospital, and was Board Certified in Internal Medicine in 1998-2008.
After previously practicing at St. Paul Internists, PA., she completed a three year Dermatology preceptorship, and now practices Primary Care Dermatology at ADC, presenting a general medical approach to dermatology problems. Her approach in medical esthetics incorporates a great understanding of the medical dermatologic factors involved in cosmetic dermatology, and includes thorough, comprehensive training of the entire AE Cosmetic Care Specialists in order to provide trusted, evidence-based, proven and effective cosmetic dermatology services to improve the health and appearance of the skin.
Her medical dermatology special interests are in Acne, Rosacea, and sundamaged skin and skin cancers, especially in treating, prevention and correction of the skin health factors that lead to these problems. Her cosmetic dermatology special interests are Botox, and replacing aging's lost volume with carefully selected dermal filler placements, regaining one's natural youthful look.
Outside of work, Dr. Ruth together with her husband, Dr. OJ Rustad, enjoy their three children, as well as gardening and reading.
Physician Assistants – Specializing in Dermatology
Physician Assistants (PAs) are healthcare providers licensed to practice medicine with physician supervision. They perform physical examinations and take patient histories, diagnose and treat illnesses, order and interpret laboratory tests, assist and/or perform in surgery, provide patient education and counseling, and write prescriptions. PAs are qualified by graduation from an accredited physician assistant educational program and certified by the National Commission on Certification of PAs. PAs work in all areas of medicine from family medicine to surgical sub-specialties, and are a valued member of the ADC team.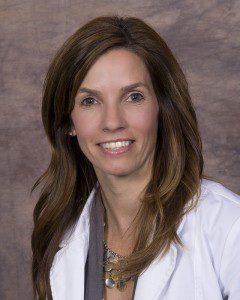 Heather Kill, PA-C, received her undergraduate degree in Cell Biology and Physiology from the University of California at Santa Barbara. She successfully earned a PA certificate at the University of Osteopathic Medicine and Health Sciences in Des Moines, Iowa.
During her PA studies she was awarded Graduate with Distinction – PA Class of 1999. In October 1999 she completed her National PA Certification.
Since certifying as a PA, she has practiced in family medicine, urgent care, and has worked closely for a Mohs Surgeon in Dermatology and overall skin care. Heather joined ADC in November 2008 as a part time physician assistant. Outside of medicine, Heather enjoys the time she spends with her husband and their two children.