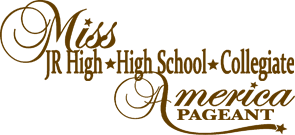 Advanced Dermatology Care is proud to be the skincare sponsor of the 2017 National Miss Junior High, High School, and Collegiate America Pageant. The Miss High School America Pageant Scholarship Organization was started with the purpose of providing personal and professional opportunities to young women.
Skin Type Solutions is a company started by Dr. Leslie Baumann. Dr. Baumann spent years researching cosmetic dermatology and determined that there are 16 unique skin types and certain products that work well for each skin type. Advanced Dermatology Care works with Skin Type Solutions to provide our patients with high-quality cosmeceutical products that are scientifically proven to work well for their unique skin type. Advanced Dermatology Care awarded this year's winners with a one year supply of Skin Type Solutions products and a lifetime discount on products.
Did you attend the pageant or view it online? Use the discount code: ADCPAGEANT17 to receive 10% OFF a purchase. Visit our online store to learn more about the products we carry and make a purchase online. Click "Take the Quiz" if you still need to determine your skin type.
Click the button below to the the Skin Typing Quiz to determine your unique skin type. When prompted, enter the following:
Username: adcpageant17
Password: pageant2017

Shop our online store here! Use code "ADCPAGEANT17" to get 10% OFF your purchase.